Everyday Ritual outside of Time: Yeh Shih-Chiang and Yeh Wei-Li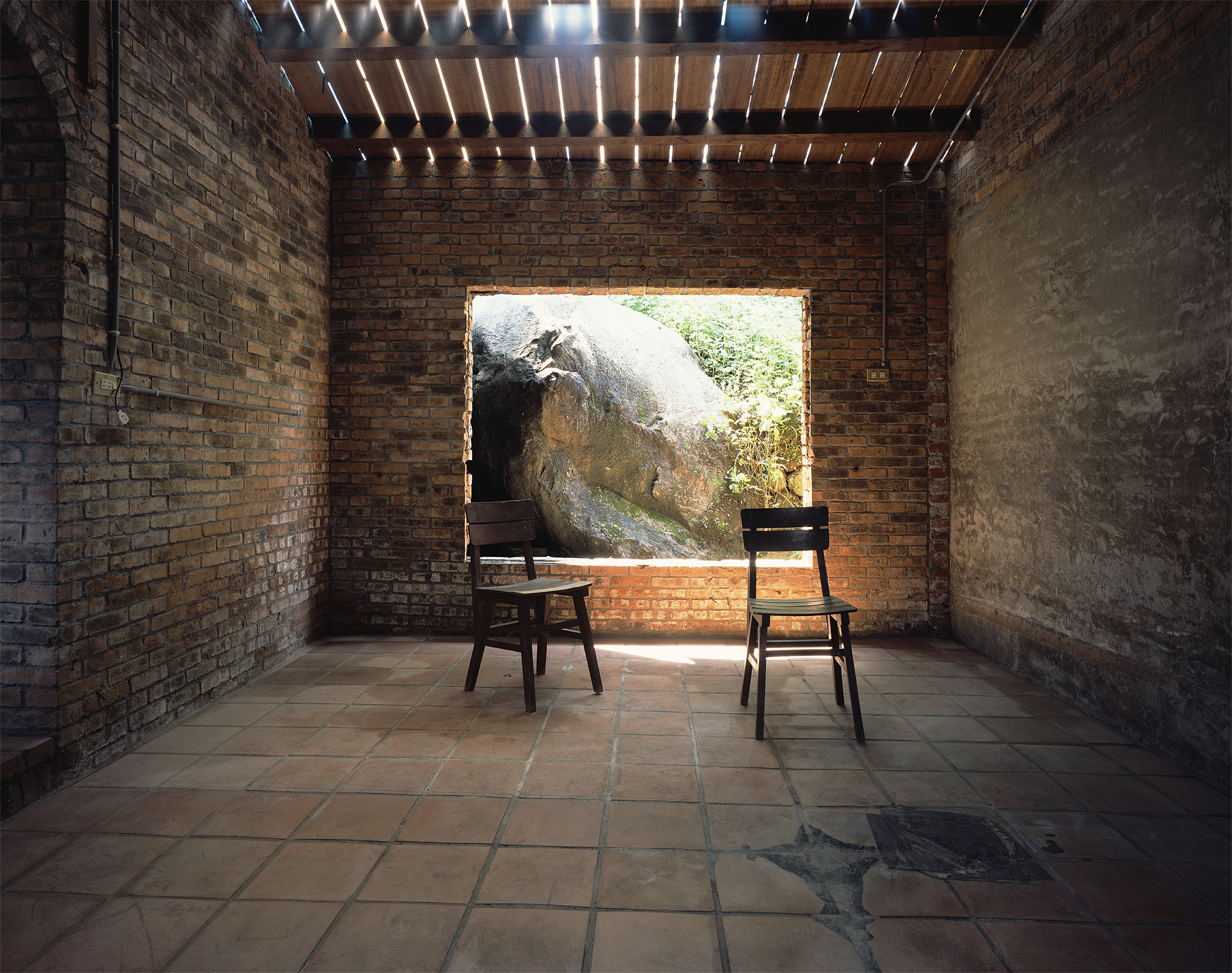 How do artists form relationships with artists from other time periods? In 2015, gallerist and curator Johnson Chang invited artist Yeh Wei-Li to move into the deserted house of the late artist Yeh Shih-Chiang (1926-2012). Since then, their works have begun to intertwine.
---
Editor: Sim Po-Yi
How does art develop perspective on time? How do artists form relationships with artists from other time periods? In 2015, gallerist and curator Johnson Chang invited artist Yeh Wei-Li to move into the deserted house of the late artist Yeh Shih-Chiang (1926-2012). Since then, their works have begun to intertwine. These two artists, who grew up in completely different times and places, coincidentally had similar life experiences. In a way, Yeh Wei-Li inherited the spirit of Yeh Shih-Chiang, reconstructing his hermit lifestyle in his own way.
I describe Yeh Shih-Chiang as a hermit because he refused to join art institutions or academies when he was alive, keeping a distance from the system and living in the forest or near seashore (Wantan in Xindian, Shuinandong in Ruifang and Ji'an in Hualien). He transformed his life into art: the guqin (an ancient Chinese musical instrument), candles, and paintings were all part of his life. Yeh Shih-Chiang lived ceremonially at his own slow pace.

Ceremonial Way of Life
We also find this focus on a ceremonial way of living in the works of Yeh Wei-Li. Most of his photography is related to changes in time and space, as well as his participation in this process. His ritual lies in immersing himself in the built space of Yeh Shih-Chiang on a daily basis evincing control over the formats, aesthetics, and ambience of his imagery.
There are three main actions behind his photographs. First, the long process of reorganizing the house of Yeh Shih-Chiang, something Yeh Wei-Li spent time and effort to achieve. Second, Yeh Wei-Li's attempt to recreate the ambiance of the space. Finally, the complicated process of shooting with a large-format camera (each exposure takes six minutes).

Interweaving of Life and Space
Yeh Wei-Li is not isolated from society when he works alone in his studio; instead, he interweaves objects, people, space, and environment with his own work. Instead of refining his work, he concentrates on interacting with his surroundings. The process is not about producing products continuously and efficiently, but rather requires focus, time, and continuity with a single subject
Yeh Wei-Li moved his life to Shuinandong, exploring and sensing the area where Yeh Shih-Chiang used to live. He tried to understand the daily activities Yeh Shih-Chiang did there, like weeding the garden, starting the fire, repairing the pond, and listening to the wind, and then he repeated them. In this way, the lives of the two artists from different times overlapped through daily rituals.

Slow and Repetitive
Yeh Wei-Li and Yeh Shih-Chiang shared a ceremonial lifestyle, but, under neoliberalism today, we tend to emphasize speed and efficiency, and time moves irretrievably forward. These two artists embrace an outdated attitude, living as hermits under the river of time. They live not in the now, but outside of time, emphasizing ritual, slowness, and contemplation.
Philosopher Byung-Chul Han believes that the way to fight neoliberalism is to recall rituals, emphasizing the power of slowness and repetitions in order to find strength and stability. The power of slowness and repetition can be found in the medium Yeh Wei-Li chose for his photographs. Unlike digital cameras, which create results instantly, Yeh Wei-Li's large-format camera involves a highly complicated process. This decision recalls the work of Tehching Hsieh, who emphasized his process in documenting life and fighting utilitarianism.
Though both Hsieh and Yeh use photography as a tool of documentation, Hsieh records the traces of life in an archival way. Yeh Wei-Li, by contrast, documents a reconstructed space. The traces of his labor are hidden in the documentary Illuminated Presence and other related video works. Aesthetical transformation plays a large role, distinct from the more archival mode of photography in early conceptual and performance art.
Yeh Wei-Li's large-scale, cold, quiet photographs allow us to feel the distance between space and the self of the artist. His videos, which document his process and labor, make us feel his presence inside the space. The ambiguity of being simultaneously intimate and distant shows through in this work.
This reminds me of Shen Chao-Liang, who also uses large-format cameras and spends long periods of time on his subjects. Shen observes the scenery outside of the camera; Yeh is highly involved with the space he depicts. Photography is not only used to document, but also to imagine, to narrate, and to reconstruct the life of Yeh Shih-Chiang.

Exploration Space
Yeh Wei-Li looks at the transformation of space through photography. The fragmented details of life are presented elegantly and quietly, allowing us to contemplate our own existence in this world.
Through Yeh Wei-Li's work, we are immersed in the everyday rituals and lives of artists from two different generations. His work exists eternally in the rupture of time, echoing the spirit of Yeh Shih-Chiang. This echo resists the accelerations of neoliberal society, recognizing our daily lives anew in a sustained and slow way.
Image caption: Yeh Wei-Li, "Two Chairs, Yeh Shih-Chiang House, Shuinandong", 2019, Giclee Print Canson Rag Photographique 310g, Ironwood Frame 90x110x5cm. Courtesy of the artist and Hanart TZ Gallery.