Art Advisors in the New Market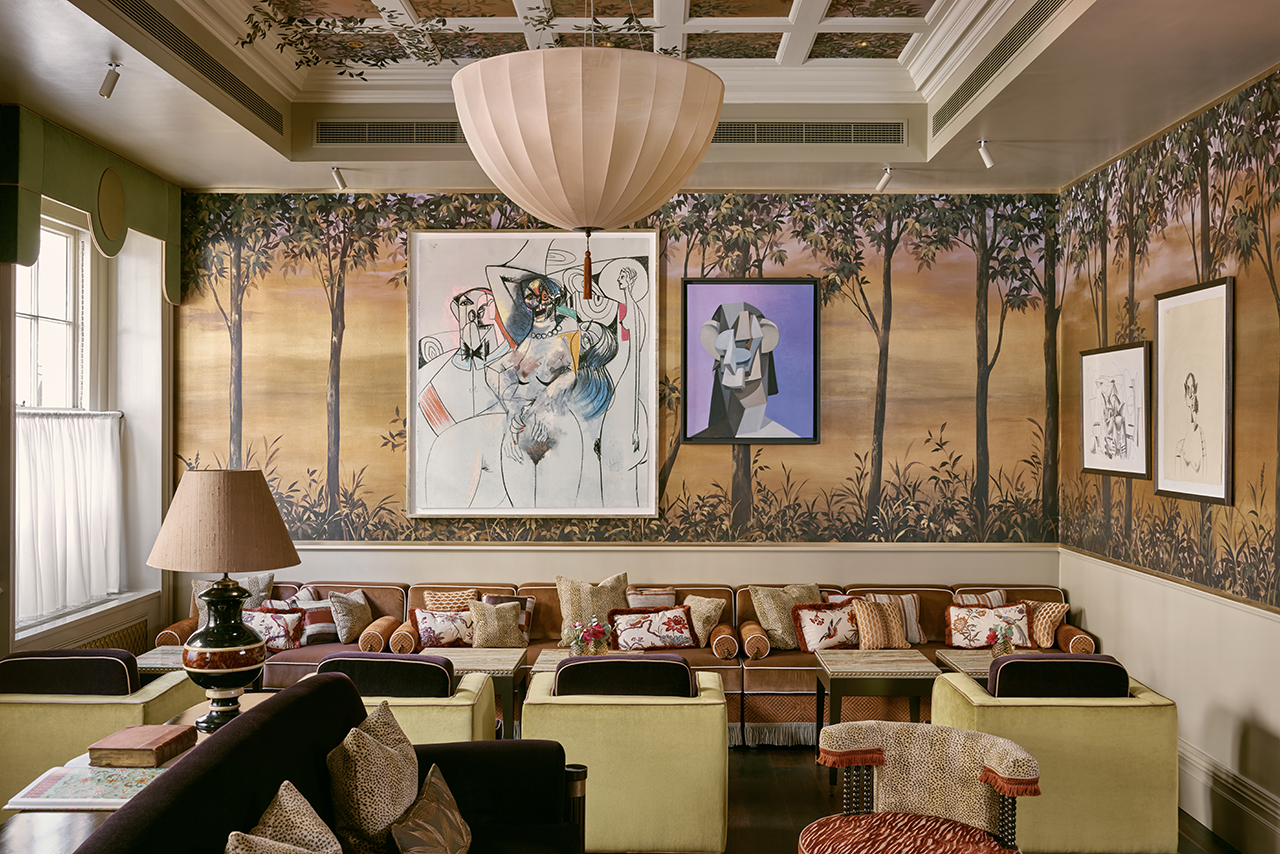 Art fairs are arenas where multiple galleries compete, not only attracting collectors but also constructing a networking ground for professional curators and art advisors. If you are looking for a shortcut in the journey of collecting, a stimulating conversation with an art advisor at the Fair could very well be amongst the surprises awaiting your visit.
---
The art advisor is a relatively enigmatic figure in the art industry. Operating in amorphous areas of mediation, they can be seen negotiating with galleries on behalf of clients, or having personal studio visits with artists in the manner of a gallerist. The emergence of art advisory in a region also indicates the growth of its art industry and maturation of its collecting culture; nonetheless, there still may be many art collectors in the dark as to which services art advisors actually provide. "Art Advisors in the New Market", the first session of Taipei Dangdai's Ideas Forum, invited three important figures in the field – Ed Tang, Amelie von Wedel and Yuki Terase – to give us a peek behind the profession's doors.
Defining the Art Advisor
We generally assume that the art advisor gives advice to their clients in regards to making acquisitions for their collections; however, the work does vary depending on the type of client and the services requested. Some art advisors specialize in co-operating with interior design firms to ensure the collected artwork is presented to its full potential in the home, while others support clients in the long term, together building a comprehensive collection of artworks that reflects the collector's taste. Ed Tang's recently established Art Bureau has facilitated projects that matchmake collectors to artists for commissioned work. Other art advisors see art as a part of the client's long-term asset management, accurately tracking the price trajectories of artworks in pursuit of pieces whose values will appreciate.
On the subject of categorization, Wedel Art founder Amelie von Wedel, who has been in the art advisory business since 2006, responds, "The days of categories are over. In the past, the art world used to strictly follow unwritten rules. An auction house would never sell a primary market work – galleries only dealt with primary market works, dealers worked with the secondary market." Now, she tells us, galleries are also paying attention to the performance of the artists they represent in the secondary market. Yuki Terase, who co-founded the art advisory firm Art Intelligence Global at the height of the pandemic, echoed Wedel's sentiment about the art market's developments, asking, "Before the pandemic, who would have thought that all the major auction houses would even stop printing out paper catalogs?"
The pandemic indeed has caused dramatic transformations in how the art market operates, and also at an increasingly accelerated pace. This context makes the client's reliance on the art advisor, who offers advice based on their continuously accumulated years of professional experience in the art market, even more pronounced. Art advisors can even be approached by artists for insight on how they should position their practice in the secondary market, with the aim of stabilizing and sustaining their careers.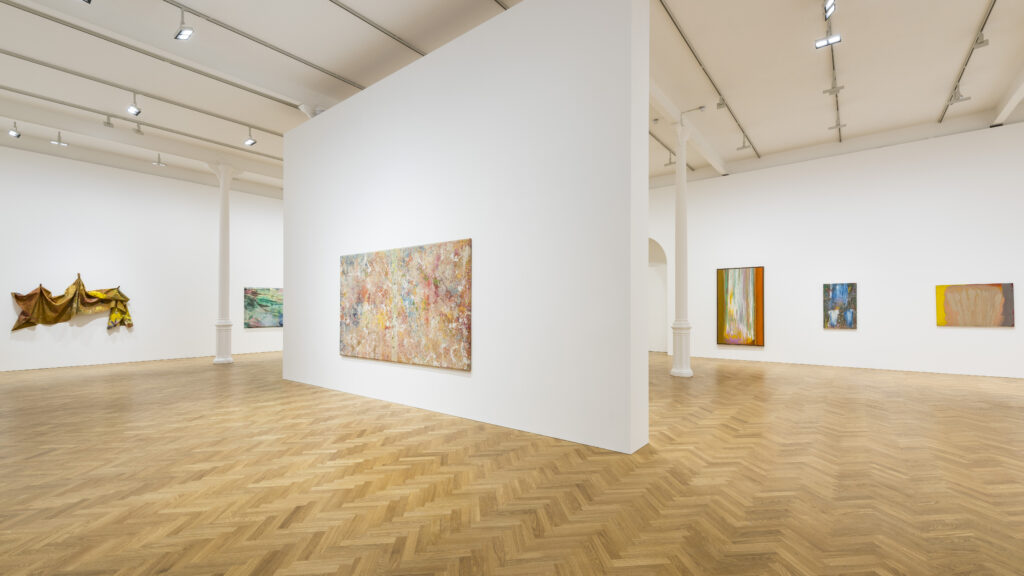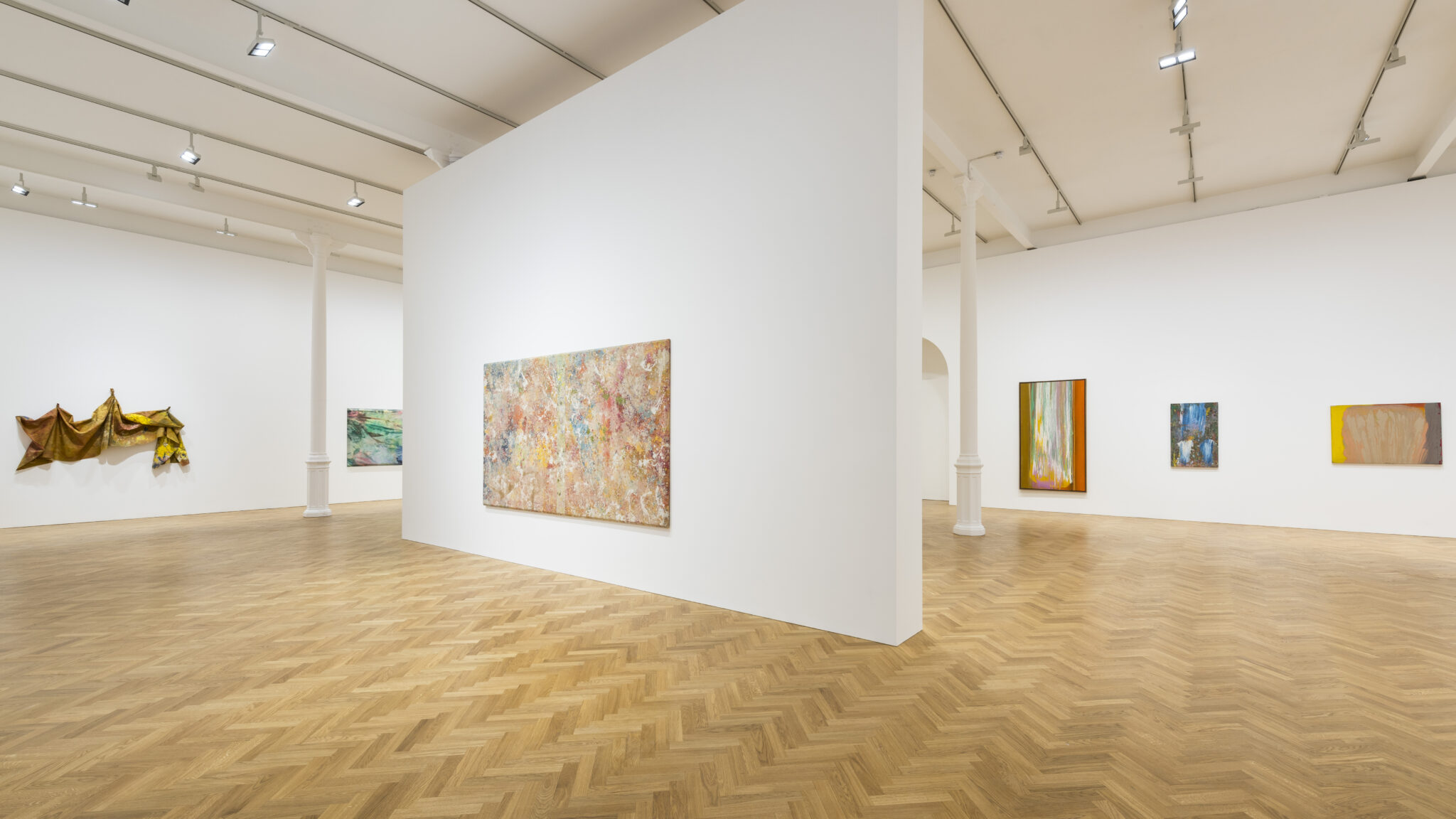 Installation view, IMPULSE, 2017, Pace Gallery, London: a ground-breaking exhibition at Pace Gallery co-curated by Wedel Art, that examined American abstract painting in the 1960s and 70s, with works by Frank Bowling, Ed Clark, Sam Gilliam, Morris Louis and Kenneth Noland. Courtesy the Artists/Artists' Estates and Pace Gallery, London.
Nevertheless, it is a misconception that an art advisor is only tracing the trends. Wedel had exhibited artist Theaster Gates before he was ever signed to a gallery, and at Pace's London gallery, she showed abstract paintings from the 50s and 60s by American artists who were also only later approached for gallery representation. She describes art advisors as being the most liberated players in the industry, raving, "As an art advisor you really have the freedom to roam the entire commercial art world and only sell what you believe in."
Transparency is Key
The shadowy reputation of art advisory can stem from the opacity surrounding its remuneration, which also leads to a great deal of opportunists offering services. In response, our three panelists unanimously agree that an open and transparent charging model is of utmost importance. Since 2006, Wedel has charged her clients a "straight-forward" fee of 10% of the artwork's final price in the gallery after all negotiations (and when the artwork reaches a certain value this commission decreases.) "This has proven to work best for us," she expresses. Thanks to her long-standing presence in the industry, Wedel Art doesn't have to ask for retainer fees, which Wedel believes benefits both herself and her clients. After all, the art advisor should be by the client's side to provide peace of mind, and their explorations together of the art market can only be made with mutual trust. Currently, Art Bureau operates by calculating its fees based on the specific needs of the client. Similarly, Terase explains that although Art Intelligence Global is in the early stages of its establishment thus still determining its charging model, its fees are always clearly stated in their contracts. She emphasizes, "A sustainable business is all about long-term relationships, transparency and building trust. At the end of the day collecting is a very personal journey."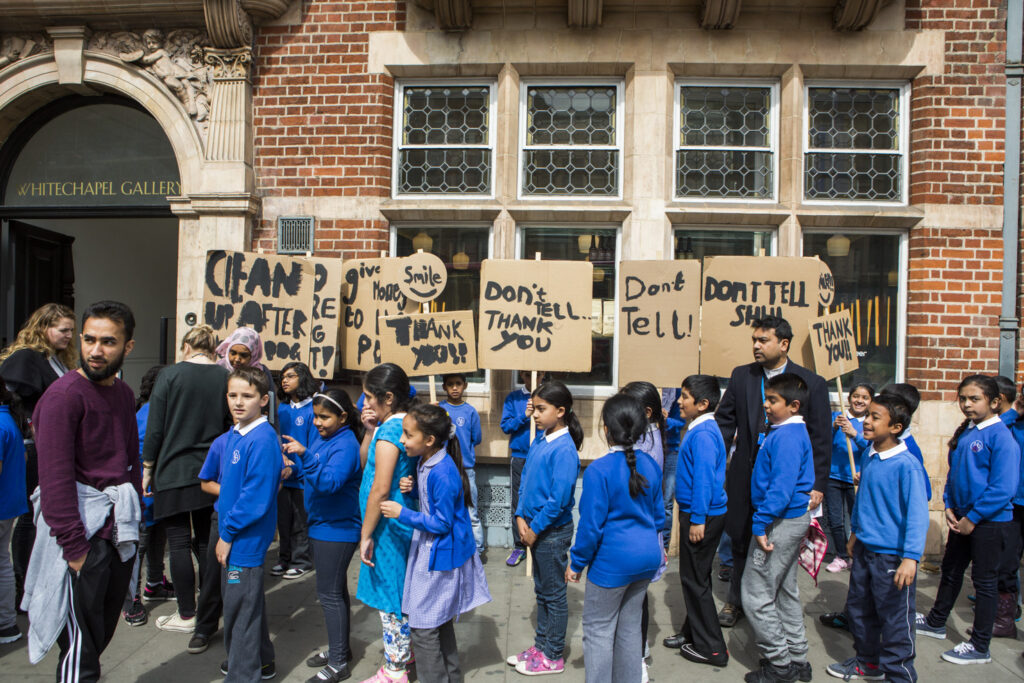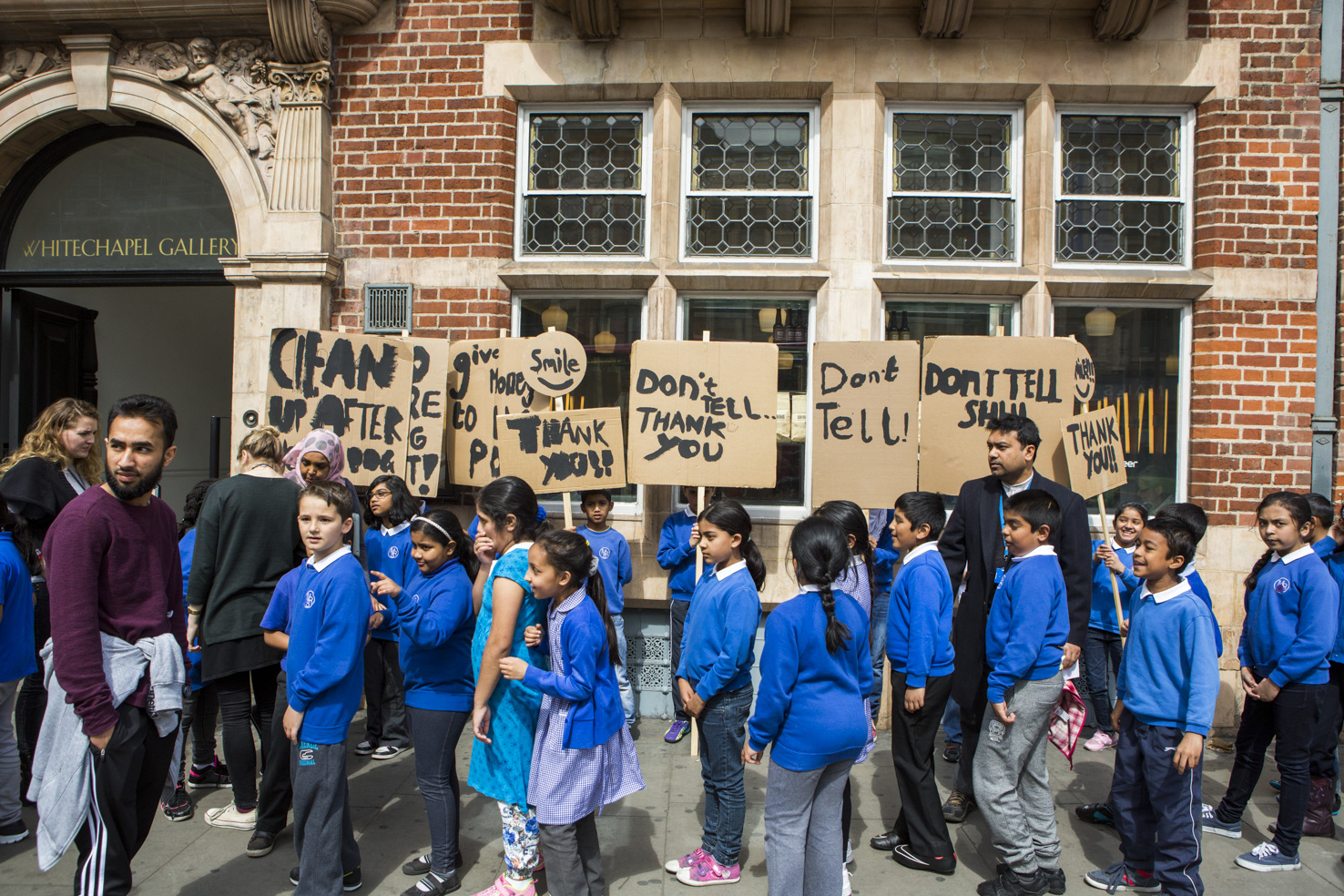 Notes on Protesting: Peter Liversidge, Whitechapel Gallery, 2014. An example of performance and social action, commissioned on behalf of Wedel Art's client, the EMDASH Foundation. Courtesy the Artist and the EMDASH Foundation.
And just what kind of collector should work with an art advisor? In the Asian market in particular, there still seems to be some hesitation around partnering up with an art advisor. "I knew some collectors who couldn't accept paying someone to tell them what to buy," Terase adds. In fact, for those who err on the side of caution, she recommends speaking to an art advisor to avoid making mistakes. A co-operation starts with simply having a conversation about your mutual interests in collecting and what you want to achieve with it. Wedel reasons, smiling, "Any collector can benefit from an advisor, because they would have, in the example of our team, seven people working for them full-time doing research and investigation – how could they do that on their own?" Terase also agrees: "Everyone has only 24 hours a day, so we need to strike a balance between personal life and work. By paying fees to advisors, you actually save money over time as well. Our expertise is to be the eyes and ears of our clients, making sure they get what they want at the right price."
The acquisition of an art piece naturally privileges the collector with a more intimate experience of the work, and if a collection is well-crafted, it serves as a reflection of the collector's unique taste and life experiences. In the pursuit of pieces to collect, the most crucial aspect is to see the physical artworks for oneself, in order to know how you personally respond to the art. Art fairs are arenas where multiple galleries compete, not only attracting collectors but also constructing a networking ground for professional curators and art advisors. If you are looking for a shortcut in the journey of collecting, a stimulating conversation with an art advisor at the Fair could very well be amongst the surprises awaiting your visit.
Installation view, works by George Condo at The Arts Club London (ground floor restaurant).
Wedel Art provides corporate and public clients with tailor-made advice on strategy and building and maintaining collections that meet specific corporate criteria. 
Courtesy the Artist and The Arts Club London. Photo by: Martin Morrell.