Alternative Spaces in Taipei: An Overview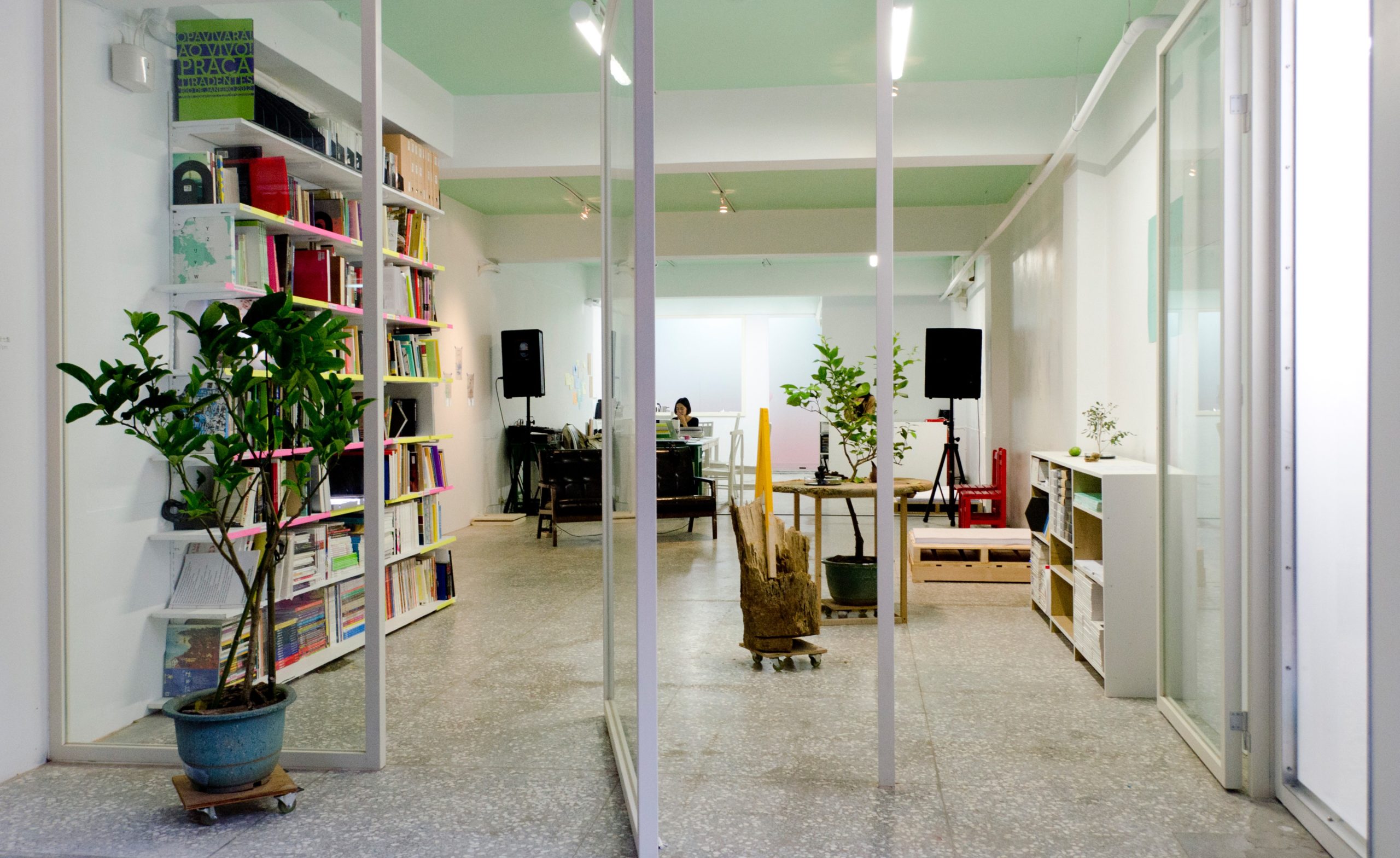 Alternative spaces have always played a significant role in the ecosystem of contemporary art, the diversity of which is an indicator of the maturity of the art scene.
---
Editor: Shih-yu Hsu
People who are not familiar with the art scene might not have heard of the phrase "alternative space". Unlike commercial galleries, alternative spaces do not aim to sell artworks, instead, they focus on the concepts or issues raised as well as the experiments with formats and medium. Compared to public institutions, which are relatively bureaucratic, alternative spaces have more flexibility in terms of curating and presenting artworks. They have always played a significant role in the ecosystem of contemporary art. The diversity of alternative spaces is an indicator of the maturity of the art scene.
The earliest art space in Taiwan that resembled an alternative space was SOCA Contemporary Art Studio, founded by artist Jun T. Lai in 1986. It was the place where many currently important art figures, including Tsong Pu, Lu Ming-Te, Chen Hui-Chiao, Margaret Shiu, Wen-Hao Huang, made experimental site-specific installations. Despite the type of works being common nowadays, it was rarely seen at places like Taipei Fine Art Museum, which had only opened for three years at the time. SOCA offered a platform for artists to explore all the possibilities. Afterward, artist Chen Hui-Chiao, Tsong Pu and Liu Ching-Tang, who met at SOCA, founded IT Park, which has become a symbol representing Taiwanese contemporary art history. Many internationally known Taiwanese artists, such as Michael Lin, Peng Hung-Chih, Tsui Kuang-Yu and Yuan Goang-Ming, all had their exhibitions there. Later on, Apartment #2, with which Fang Marvin-Minto, Lien Teh-Cheng, Hou Chun-Ming and Lin Pey-Chwen were involved, and its successor, SLY art space, were founded. All of these established the type of alternative spaces where artists are the members who collectively decide the direction of the space. Looking back at the alternative spaces during this period, artists were the subject in terms of planning the spaces, exploring all the possibilities. It was the time when martial law had just ended in Taiwan. And voices seeking freedom were spoken through the alternative spaces, loud and clear.
Another wave of alternative spaces in Taiwan occurred around 2010. Looking back at this time, biennials held everywhere were a sign of the globalization of contemporary art since 1990s. The words "curating" and "curator" were starting to be acknowledged and valued. In Taiwan, Taipei Fine Art Museum and NationalTaiwan Museum of Fine Arts had both been running for more than 20 years. The oldest Taiwanese biennial, Taipei Biennial, had reached its sixth edition in 2008. The participatory work "A Contemporary Art Centre, Taipei (A Proposal)" by artist Jun Yang as part of the biennial, curated by Manray Hsu and Vasif Kortun, was transformed into the art space Taipei Contemporary Art Center (TCAC) in 2010. TCAC identifies itself as an open platform, promoting avant-garde art experiments and seeking the possibilities of generating knowledge. It was an important spot for international exchange and communication, hosting many talks and screenings with international artists and curators. It also had numerous discussions regarding cultural policy, reacting to the needs of local art communities. Another art space established in the same year, TheCube Project Space, host by curators Amy Cheng and Jeph Lo, also aims to connect the local and international art networks, while focusing on the history and development of sound art in Taiwan. Alternative spaces during this period not only have more curators involved in the planning of the programmes, but also invite artists to continue experimenting with the creativity and concepts of art outside of institutional and commercial systems.
Apart from the alternative spaces established during these two waves, there are other alternative spaces that also play important roles. Open Contemporary Art Center (OCAC), founded in 2001, was organized by students of National Taiwan University of Arts. They boldly moved to Thailand for a yearlong residency, way before the New Southbound Policy initiated by the government. Afterward, it continued this spirit by running long-term exchange programs with the art scene of Indonesia. And Lightbox, a non-profit photography library founded in 2016, has been hosting series of talks and workshops, systematically organizing and collecting publications related to photography. It is also the place where photography lovers, as well as academics and artists in the area, gather.
The spaces and exhibitions have developed differently based on the social and art contexts. The spaces are carrying missions given by the people who gather there. As time goes by, alternative spaces continuously push themselves forward, reacting to the colourful art scene of Taipei in their own ways. In the history of Taiwanese alternative spaces, most of them appeared in reaction to the needs of local art communities.