The Platform as Discourse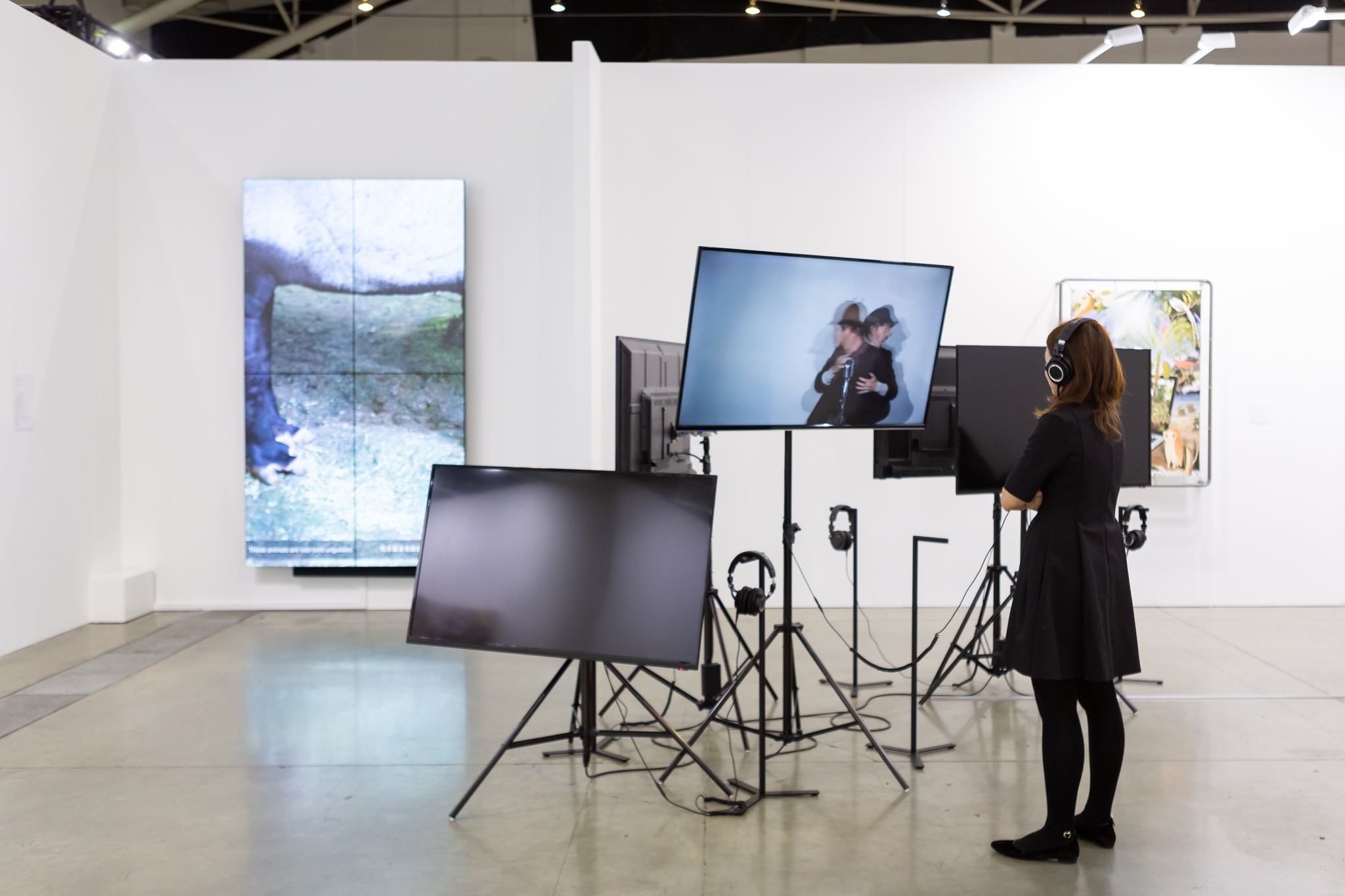 From amongst the sheer multiplicity of information online about the blockchain ecosystem, we take a closer look at three NFT platforms that stand out, each heavy hitters with different approaches to this burgeoning medium. What they all share: a conviction in the lasting value of NFT art.
---
In 2021, all eyes in the art world were on NFTs ("Non-Fungible Tokens"). As blockchain technology matures, NFTs have not only rekindled the enthusiasm of digital artists and their followers, but also have raised a new breed of art collectors previously unaware of the world of collecting, and even of art itself. From amongst the sheer multiplicity of information online about the blockchain ecosystem, we take a closer look at three NFT platforms that stand out, each heavy hitters with different approaches to this burgeoning medium. What they all share: a conviction in the lasting value of NFT art.
The 'Side Effect' of the CryptoPunks Explosion: the Birth of an NFT Marketplace for Generative Art
The first platform to focus on trading Generative Art, Art Blocks is devoted to the creation of unique artworks completely processed on Ethereum, from the algorithm to its minting[1]. With Taiwanese artist Aluan Wang deploying on Art Blocks in August 2021, the platform made its definitive arrival to Taiwan. Its founder, Erick Calderon, once aspired to be an artist himself, but being a bad painter, he instead went into ceramic tile design, occasionally programming computer graphics in his spare time. Calderon's digital savvy then peaked with his early support of CryptoPunks, when he paid only the gas fees to snatch up 15 when the project made its free drop. This moment convinced Calderon of the revolutionary potential of NFTs for the digital art world, so he used a part of the profit from selling his CryptoPunks to launch Art Blocks in November 2020.
Specializing in Generative Art, Art Blocks allows artists to upload their artwork's algorithms, with the parameters to produce the artwork being defined when the NFT's hash is generated. This means that the purchaser will only know what the complete work looks like after they buy it, and the artist is also not able to control the appearance of the sold artworks. For the Art Blocks' beta version, Calderon invited Jeff Davis, an artist he admired, to test it out. When the platform launched, the initial NFT projects sold out, then an influx of projects that followed were also all bought up. Because Calderon wasn't satisfied with the quality of many of these artworks, the platform began putting out projects in three categories, each with a different vetting system: Curated, Playground and Factory. While Art Blocks has grown with the explosion of NFTs, it emphasizes the development and promotion of the Generative Art community. The Factory category encourages newcomers to the scene, and their Community Wiki teaches Generative Art 101 and hosts reading groups.
Driving Transparency for Curation and Collection
One of the artists featured in the Art Blocks Curated collection was Casey Reas, now a founder of the NFT collecting platform Feral File. Being an artist himself, Reas places importance on Feral File's community and respecting the artists. Thus, the platform makes smart contracts using Bitmark, specifically built for digital assets, which specify the rights of the artists and collectors. When Feral File offers artworks, it informs collectors exactly what digital objects they receive if they buy the work. For example, it could be the artwork's raw code, or sometimes for video work, a GIF version, making collecting the work more tangible. Feral File's website looks more like a curated online media art exhibition, in contrast to the giddying interface of other NFT marketplaces. Each project on Feral File is handpicked by an invited curator, and also includes interviews and exhibition essays giving collectors a better understanding of the artists and their practices. With this curatorial model, Feral File contributes to the development of media art discourse. It once invited Italian curator and art critic Domenico Quaranta, author of Surfing with Satoshi: Art, Blockchain and NFTs, to curate an online exhibition on machine vision and artificial intelligence.
Projecting NFTs into Art History
Feral File is not alone in tackling the gap between digital art and art criticism. Outland, a platform whose lead founder is Ullens Centre for Contemporary Art (UCCA) former CEO May Xue, plays an important role as an online magazine prioritizing the promotion and review of digital art, even tapping Brian Droitcour, previously Associate Editor of Art in America, to lead its contents. Outland's website presents conversations with video and digital media artists, interviews filmed with artists much raved about in the NFT community, and columns discussing relevant NFT news. Outland also digs deeper by featuring artists already working with blockchain technology, cryptocurrency and related concepts well before the rise of NFTs, and develops critical narratives from their practices. For example, an article titled 'Business Plan' discusses how artist Sarah Meyohas, a finance-student-turned-artist, exploits the crypto start-up hysteria of Silicon Valley in her artworks. Since its recent launch in December 2021, Outland has released NFT projects with Chinese artist Fang Lijun, a long-established figure in the contemporary art world, and American video installation artist Rachel Rose. The public is holding its breath for what's coming next from this platform.
Over the past two years, the pandemic has dramatically transformed the way audiences experience art, perhaps setting the stage for this sudden NFT boom. While there are critics who remain skeptical, dismissing NFTs as just another speculative asset class for the wealthy, the emergence of this crypto art has further fuelled the ambitions of many digital artists. Ultimately, technology is the exemplary pharmakon, with its dualist nature as a poison and the cure, and the medium of NFTs still has its passionate creators and collectors who are determined to forge a new world.
[1]: to mint, i.e. the final step in generating the NFT from the artwork.
Saturday April 30 from 11am – 12 noon Taipei Time [PDT 8pm / EDT 11pm Friday April 29,]  we will livestream an 'Ideas Forum' talk that puts the spotlight on three of the top platforms challenging the form of new media art today: Feral File, Art Blocks and Outland. We invite a co-founder, a creative director and an editor-in-chief from the platforms to delve into the driving forces that are shaping these emerging art forms, penetrating the enigmatic NFT market from different angles. Want to keep up with the latest buzzwords in the art world? What should we consider when we analyze digital artworks? Be sure to watch our IG livestream: "New Platforms for Digital Art"!