Taipei: A must-see guide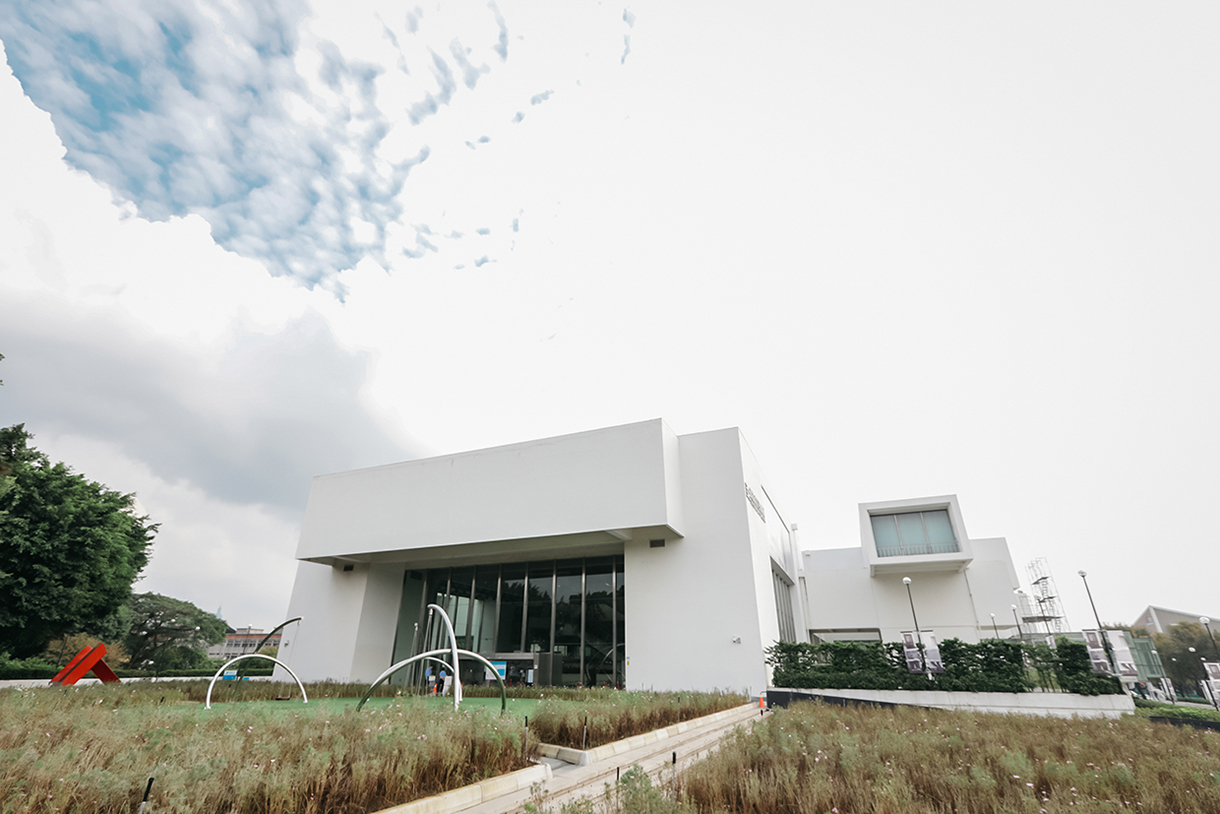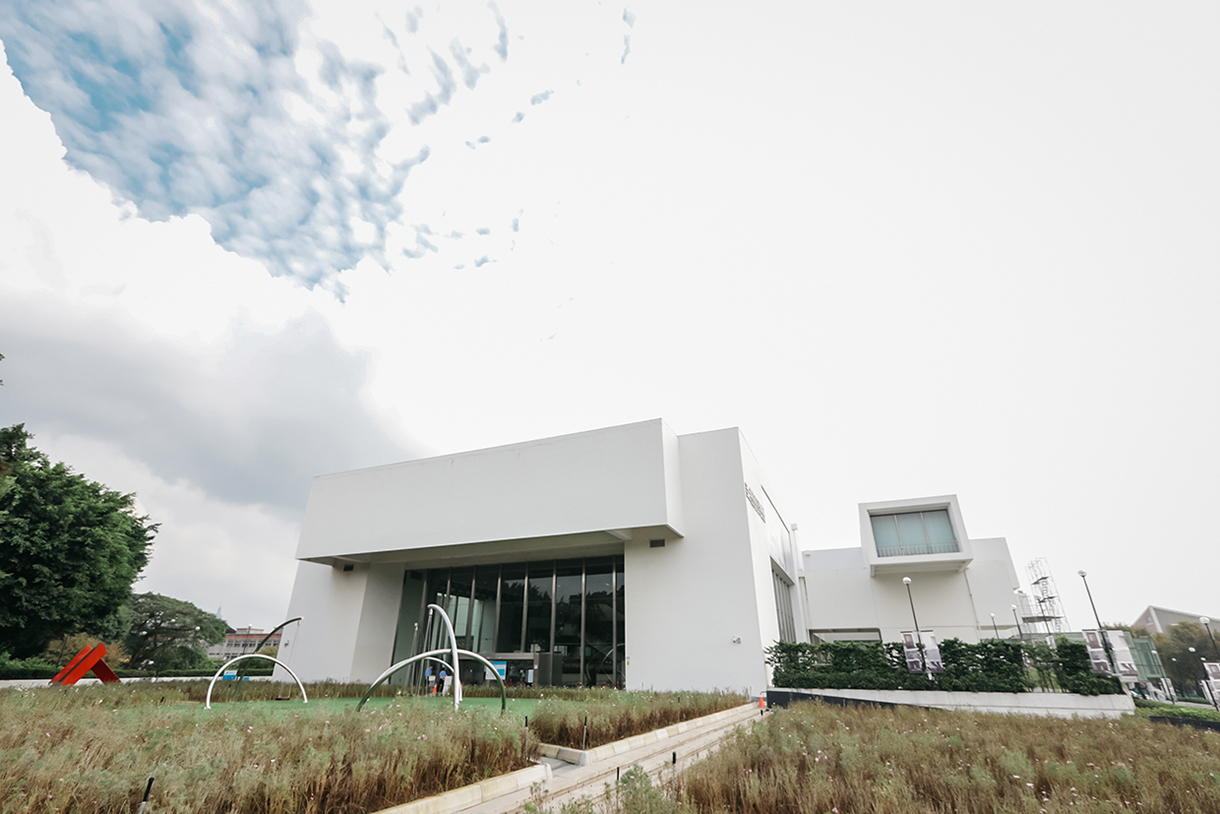 An essential introduction to Taipei's best museums, galleries and contemporary art spaces
---
1.Taipei Fine Arts Museum
Opened in 1983, Taipei Fine Arts Museum was the first purpose-built space for contemporary art exhibitions in Taipei – a distinct, minimalist structure that will delight art and architecture fans alike. Today, the museum presents work by Taiwan's most exciting contemporary artists, as well as work by international celebrated names from across the globe. International exchange is at the heart of its work, as well as the promotion of Taiwanese art on the global stage: in 1992, the museum founded The Taipei Biennial of Contemporary Art – a precursor to the Taipei Biennial, which has grown to be one of the region's largest international art events. Since 1995, it has also contributed to Taiwanese presentations in Venice.
2.Taipei Biennial
Celebrating its 11th iteration in 2018, the Taipei Biennial is one of Asia's longest-running international art events. Though the event's primary venue is the Taipei Fine Arts Museum, it this year's event has expanded to incorporate activations across the city. This year's edition, entitled Post-Nature – A Museum as an Ecosystem, reconsiders the museum as a social model, as well as exploring themes with global resonance, including sustainability, industry, and the future of human survival.
3.Museum of Contemporary Art Taipei
Along with the Taipei Fine Arts Museum, the Museum of Contemporary Art Taipei is a must for visitors eager to discover the best in contemporary art from the region. Located in the Datong district, the museum claims the status of being the first in Taiwan to focus solely on contemporary art. Exhibitions provide an excellent opportunity to gain an overview of works by some of the most exciting new names in the region – with many of its show touring to international venues. In 2009, the museum organised a solo exhibition of artist Yang Maolin, presented as a collateral event at the Venice Biennale, and has also collaborated with MoCA Shanghai.
4.Taipei Artist Village
In 2001, the Taipei City Department of Cultural Affairs repurposed a disused site on the Beiping East Road to create Taipei Artist Village – a group of studios and living spaces that have become home to a host of local and international artists. The village features everything from dance studios to spaces for performances and exhibitions, with a café, pub and courtyard open to the public during the day. A programme of lectures and talks is also open to the public, with residents actively encouraged to engage with the local community.
5.C-LAB
The Taiwan Contemporary Culture Laboratory — or C-LAB, as it is better known — opened in 2018, as part of an initiative led by the Ministry of Culture. The space, which was once Taiwan's Air Force Command Headquarters, is home to a changing programme of performances, exhibitions and interdisciplinary projects. As the name suggests, innovation and experimentation are central to its activities; C—LAB aims to act as an 'incubator' for Taiwan's contemporary culture, providing a space for new creative ideas to come to life. It's ambitions are big: its long-term mission is to forge links internationally, and become 'a visible cultural force in the Asian region.'
6.TheCube Project Space
Visitors to TheCube Project Space enter through an unassuming white door next to a Ramen shop, in a bustling alley that neighbours one of south Taipei's traditional markets. Based in a 50-year old apartment building, TheCube is unlike anything else in the city's contemporary art scene: founded in 2010 by independent curator Amy Cheng and music critic Jeph Lo, the space aims to 'explore local culture in depth, connect people from diverse backgrounds, establish long-term relationships with artists and participants, and promote cultural exchanges between Taiwan and the international community'. A must.
7.Taipei Contemporary Art Center
A thriving hub of activity, Taipei Contemporary Art Centre has hosted more than 400 events since its foundation in 2010, with talks, forums and workshops underscoring its ambition to be the go-to place for creative discussion, debate and experimentation. The independent space was established by Taiwanese artists, curators, critics, writers and cultural researchers, and offers a changing programme of innovative exhibitions that embrace new mediums. It also boasts an extensive archive of video art, with works dating from 2008.
8.Jut Art Museum
Jut Land Development's 30th anniversary, and the Jut Foundation for Arts & Architecture's 10th birthday, culminates in the establishment of the Jut Art Museum in 2016. It is a milestone commemorating the history of Taiwan's architectural aesthetics. We anticipate that the Museum to act as a new form of think tank, catalyst and platform devoted to corporate social responsibility fulfillment and addressing the societal dynamics of the 21st century. We also anticipate it to carry on the legacy of "A Better Tomorrow" that defines much of the Foundation's work, to become the first museum in Taiwan that is focused on the issues of "future" and "city."
The Jut Art Museum, located in the heart of Taipei, is also where the Foundation's debut exhibition of MUSEUM of TOMORROW is held. After ten years of circuit shows across the city, the exhibition is now back to where it all started, becoming a "showpiece in the heartland of the city and urban inhabitation." As an up-and-coming art establishment, the Museum serves to explore what our future might hold, and transdisciplinary issues. The curation process of the Museum is three-pronged: "future," "urban architecture," and "contemporary art."