Shining a spotlight on Taipei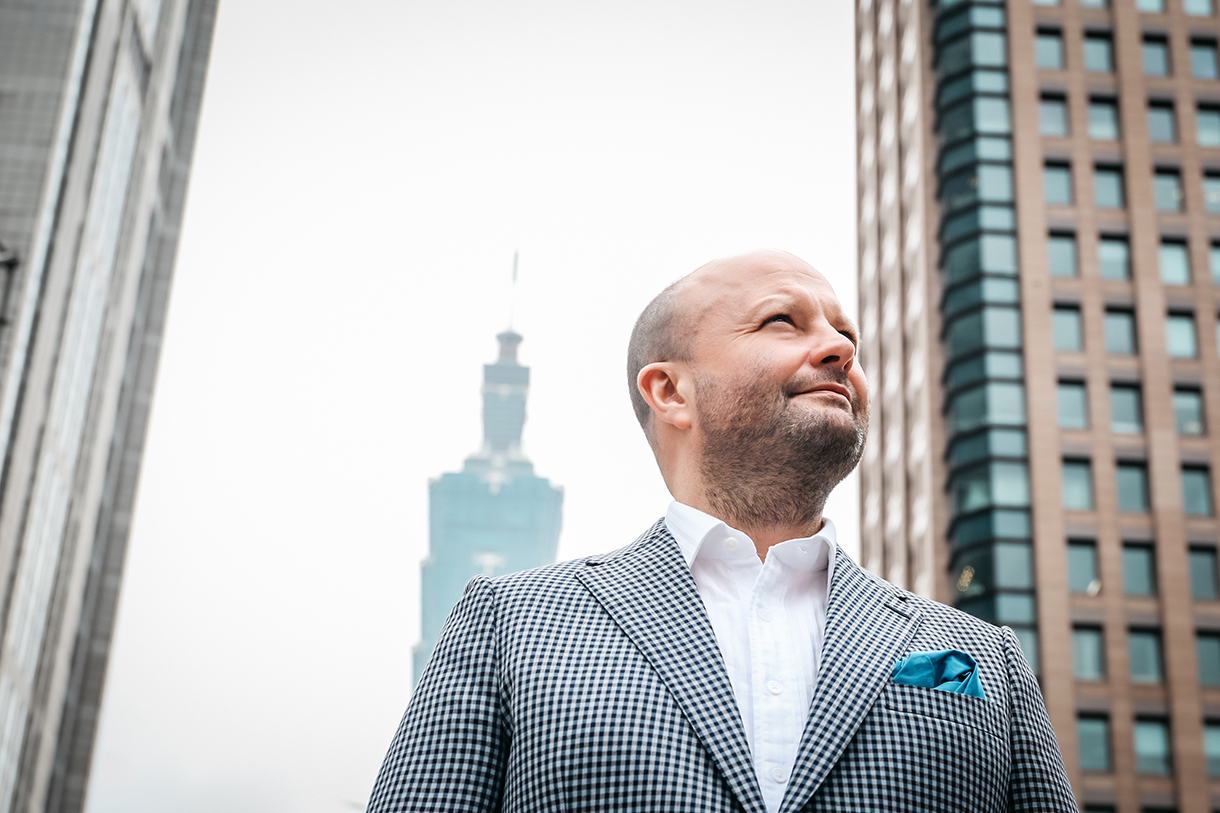 Taipei Dangdai Director Magnus Renfrew shares his vision for the fair's first edition, and the changing shape of Asia's art market
---
Why is now the right time to launch an international art fair in Taipei?
There are a couple of reasons. Galleries are increasingly taking Asia seriously, and are looking for more than one opportunity to engage with the region's collectors each year. For a long time, galleries that show at Art Basel have also cited Taiwanese collectors as being the most instrumental in determining the success of their participation.
What's your vision for the first edition of Taipei Dangdai?
The word Dangdai means 'now' or 'of the present moment', and also means 'contemporary'. I hope that the fair will, appropriately, be something of a 'moment' for Taipei — creating an opportunity to showcase its strengths to a much wider audience, while also providing collectors, buyers and local audiences with an opportunity to engage with leading galleries from Asia and around the world on their doorstep, and on their terms. There hasn't really been a fair of this quality before, with such a strong exhibitor line-up.
How were participating galleries selected?
This is not an invitational fair. In-keeping with international standards or practice, we have an open application process, with participants selected by a committee of leading international gallerists — in a sense, by peer review. Galleries are asked to submit an application that gives an account of their history, lists the artists they represent, their global art fair participations, and a proposal outlining what they plan to show at their fair booth.
There's been intense competition for places. The 90 participating galleries were selected from over 160 applicants. We wanted to have a strong focus on Asia; 70 of the 90 galleries have their primary space in Asia,while 80 of the 90 galleries have permanent spaces in Asia.
Will Taipei Dangdai be an international fair, local fair – or both?
I think there's room for more regional fairs that present collectors with an opportunity to discover the cultural offer of a particular region. Audiences are increasingly demanding, and there's an appetite to discover new, contemporary artists.
We've worked hard to try to make Taipei Dangdai for everyone. At a local level, we'd like to attract collectors who already buy from galleries, or at auction, and introduce them to the possibility of buying from an art fair. We also want to help redirect tastes among established buyers who collect more conservative pieces, creating a quality controlled context that makes them feel comfortable about engaging with contemporary art and navigating a world that is new to them.
For collectors from Asia and further afield, I want the fair to be an event that offers a new, unique perspective, throwing a spotlight on the diversity of Taipei's cultural activity. Anyone who has visited Taipei tells me how much they loved it; people are looking for an excuse to come and enjoy the city. We hope that Taipei Dangdai can bring them together, and become a launch event for the international art calendar.
What does the fair offer to new collectors?
We want to visitors who are new to collecting to feel welcome. The art world can sometimes feel exclusionary, or self-referential, but the reality is that art is about issues that are common to all of us. Artists are trying to understand the world and their place in it, much as we all are, and deal with the same issues: love, loss, sex, death, humanity. There's no reason why their work should be exclusively for established collectors.
Accessibility is one of our core values; it's our aspiration to encourage new entrants into the market and provide them with the confidence to ask questions. One of the initiatives that we're experimenting with this year is 'Salon', a sector open to all participating galleries, who have been invited to submit one work priced under US$8000. It's something that's never been done before, and we hope it demonstrates that quality can be purchased at every price point, as well as easing navigation for those starting their collecting journey.
How has the Asian art market changed since you started Art Hong Kong in 2006?
The art market has changed a great deal since the first edition of Art Hong Kong. When I first started trying to persuade gallerists to come to Hong Kong, the first question they'd ask was: why Asia? Nobody is asking that now.
In 2006, a lot of the domestic gallery scenes also felt quite isolated. That's shifted and, in the last few years, international exchange has increased, and there has been a greater drive to share thoughts, ideas and best practice.
Collectors have also changed, and become more plural in their tastes. In the early days of Art Hong Kong, they primarily selected works that reflected their own cultural backgrounds. Today, collectors from both Asia and the west have become much more comfortable collecting across geographical and cultural boundaries.
What excites you most about Taipei Dangdai?
The fair represents an enormous opportunity to highlight a scene that is already exceptionally developed, and create a moment that brings together Taipei's leading arts spaces with international galleries and collectors. For me, it's also immensely exciting to share my passion for Taipei with wider audiences.
Of course, this is just the first edition of the fair. We want to shine a light on Taipei, and work with our exhibitors and the local cultural community to build something that, over time, comes to have real relevance for the international art world.
Is it important that the fair exists as a space for discovery and debate?
I think that people are fundamentally seeking discoveries, and having a regional focus means that we can provide something different. Debate will also be central to the fair: our Ideas programme will explore art's relevance to some of the world's biggest contemporary issues. Like Taipei Dangdai, I want that discussion to grow and resonate with local and international audiences.