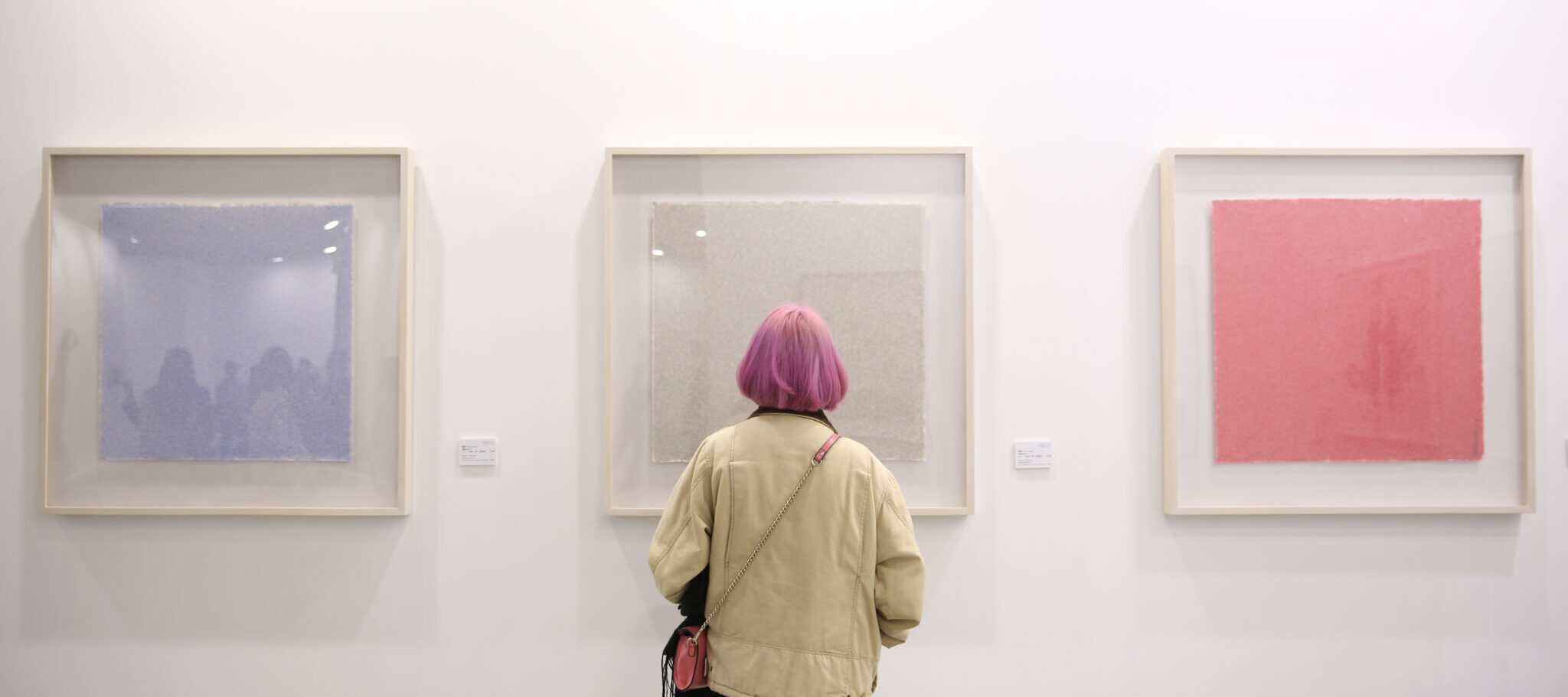 TAIPEI DANGDAI COVID-19 REQUIREMENTS
The health and safety of our guests, exhibitors and staff is our main priority. We are committed to ensuring that your experience at Taipei Dangdai is as safe as possible, and for this reason, we have implemented significant health and safety measures to minimize COVID-19 related risk to visitors, galleries, and staff. These are as follows:
Advance booking to the fair is highly encouraged.
Timed-ticket entry will allow for a measured visitor flow, as well as wider aisles to ensure a comfortable distance between visitors.
Queue lines will be socially distances with 1.5m between visitors.
5m will be kept between tables in all food and beverage areas and perspex screens are on all tables to protect our guests when dining.
Any persons with a temperature over 37.5 ℃ are not allowed to enter.
All persons on at Taipei Dangdai must always wear a face mask; Taipei Dangdai will provide a face covering to anyone that doesn't have one.
Please sanitize your hands before entry to the fair. Hand sanitation stations are located across the Fair. We strongly encourage you to use these.
Taipei World Trade Canter's ventilation system filters ambient air throughout the Fair.
Increased cleaning throughout the day and a daily deep sanitation will be in place across the Fair.
High touch surfaces in public areas and seating will be cleaned every 30 minutes.
The team is always closely in touch with CDC and TAITRA ensuring we are adhering to the latest regulations at all times.
Please note there are additional requirements for those participating in the fair. Please contact the organisers for more information.
台北當代藝術博覽會防疫指引
我們的觀眾、參展畫廊和工作人員的健康與安全,是我們至上的優先考量。我們致力於維護台北當代的觀眾一個安全的參觀體驗,因此,我們施行一系列措施降低新冠肺炎的傳染風險:
會展鼓勵網上預先訂票,以控制人流。
會展施行入場分流,控管會展容留人數,並拓寬走道,確保空間寬敞舒適。
排隊空間會以1.5公尺社交距離間隔。
餐飲區會施行1.5公尺社交距離及隔板,以保護用餐賓客。
入場體溫超過37.5度者,將勸導離場。
觀眾請務必全程配戴口罩;主辦單位亦會提供口罩備用。
進場前請使用手部消毒液。會展各處也設置手部消毒處,請頻繁使用。
確保台北當代世貿中心通風設備運作正常。
加強每日清潔消毒工作的次數與強度。
公共區域多人觸摸的物品以及座位,每30分鍾將消毒一次。
會展設有防疫小組,在布展、撤場以及會展期間,確保所有防疫政策正確執行。
會展與疾管署和外貿協會充分溝通,確保防疫指引內容正確且隨時更新。
會展工作人員須遵守其他規定,請聯繫主辦單位取得更多資訊。