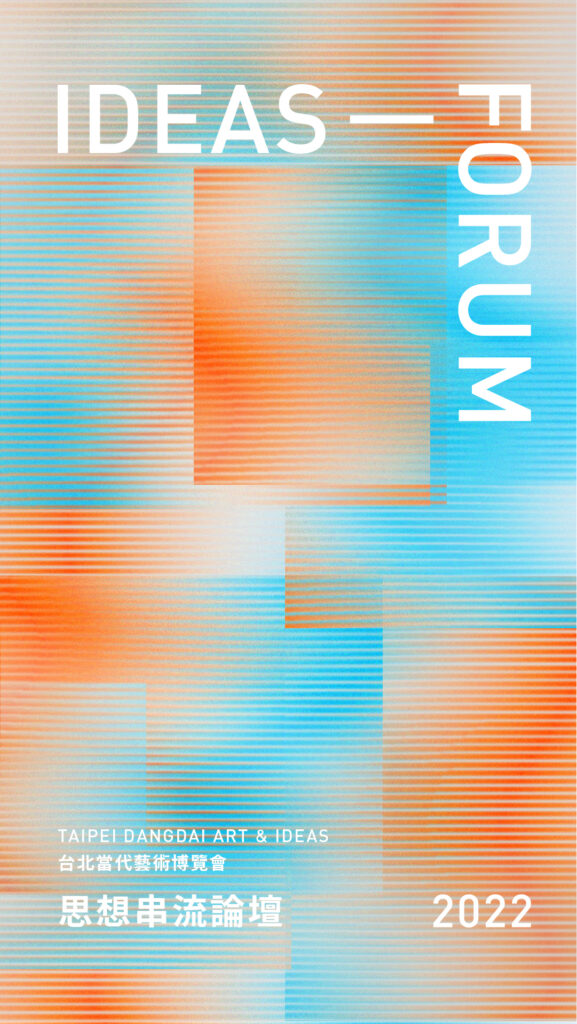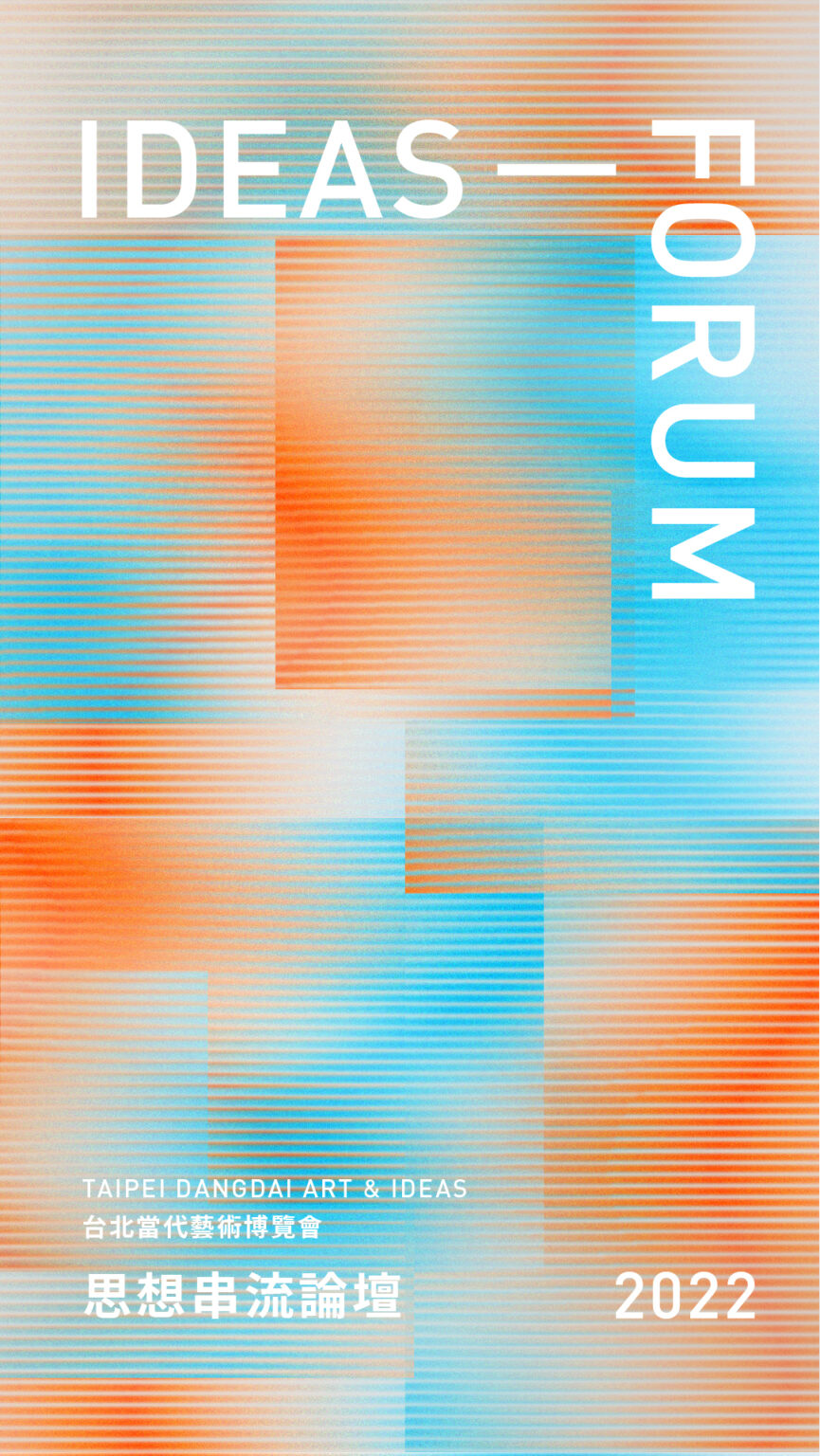 22 May 1:30-2:30PM
Book Pre-launch Panel
Venue: Ideas Forum
Date: 22 May
Time: 1:30-2:30AM
Hatje Cantz Verlag are pleased to announce the publication of Yahon Chang: Painting as Performance, an important new monograph of one of Taiwan's leading artists. Providing the first overview of Chang's oeuvre, the book brings to life a career of half a century through a combination of lavish illustrations and authoritative and evocative texts by international scholars and curators.
Yahon Chang (Artist)
Exploring painting as performance, Yahon Chang is a contemporary ink painter who combines Chinese literati calligraphy ideal with Western gestural expression in a highly physical manner. Brought up in Taiwan after Second World War, his works portray a particular visual language voicing agony, adversity and acceptance, whilst striving for higher spirituality and peace. Through the act of painting, both cultural and spiritual values are embodied in an intensely personal manner. Harking to Chinese ink-wash traditions, Chang uses his body as axis to create powerful strokes on canvas or rice-paper. Viewing art-making as a mind-body discipline, the artist explores the relationship between Chinese literati culture, Confucianism, martial art, calligraphy, philosophy and spirituality through performance. Born in 1948, Yahon Chang lives and works in Taipei, Taiwan. He recently participated in Performa 19 in New York, and in June 2019 performed at Palazzo Strozzi, Florence. He was Outset's artist-in-residence in London responding to a space designed by spatial practitioners Cooking Sections in January 2019. Major solo exhibitions include Poetry of the Flow curated by Maria Rus Bojan at Manifesta 12 in Palermo (2018) and The Question of Beings at MACRO in Rome (2016) and a collateral event of the 56th International Art Exhibition – la Biennale di Venezia (2015). The artist's work has been shown extensively across Asia and is held in the permanent collections of Shanghai Art Museum and Busan Museum of Art.
Britta Erickson (Independent Researcher and Curator)
Dr. Britta Erickson, INKstudio's Artistic Director, drives all aspects of its programming and scholarly activities. An independent scholar and curator living in Palo Alto, California, she has curated major exhibitions at the Arthur M. Sackler Gallery, Washington, D.C. (Word Play: Contemporary Art by Xu Bing) and the Cantor Center for Visual Arts, Stanford (On the Edge: Contemporary Chinese Artists Encounter the West). In 2007 she co-curated the Chengdu Biennial, which focused on ink art, and in 2010 she was a contributing curator for Shanghai: Art of the City (Asian Art Museum, San Francisco). Dr. Erickson has written numerous books, articles, and essays on contemporary Chinese art. She has produced a series of short films about ink painting entitled The Enduring Passion for Ink. Ms. Erickson is on the advisory boards of The Ink Society (Hong Kong) and Three Shadows Photography Art Centre (Beijing), as well as the editorial boards of Yishu: Journal of Contemporary Chinese Art and ART Asia Pacific. In 2006 she was awarded a Fulbright Fellowship to conduct research in Beijing on the Chinese contemporary art market. Dr. Erickson received her Ph. D. in Chinese Art History from Stanford University.
Manu Park (Curator and Art Critic)
Manu Park (b. 1959) is Director of Space99, Peace Museum for Human Rights in Seoul. He is the Former C.E.O. of Daejeon Culture & Arts Foundation and was Founding Director of Platform-L Contemporary Art Center in Seoul and Director of Nam June Paik Art Center (2011 – 2015) where he organized several international large-scale exhibitions including 'X-sound: John Cage and after'; 'Nostalgia is an Expanded Feedback' for Nam June Paik's 80th Anniversary, 'Transmitted Live: Nam June Paik Resound' for Edinburgh International Festival's invitation show and 'Doug Aitken: Electric Earth' for Nam June Paik Art Center's International Art Award show. Prior to this he was Director Exhibitions at Gwangju Biennale and held various roles at Busan Biennale Contemporary Exhibition as curator, artistic director and curatorial advisor.
He studied Philosophy, Aesthetics and Art History at Seoul National University (BA and MA) and Paris-1 University (Panthéon-Sorbonne, D.E.A diploma). For his own professorship he has taught in numerous institutions, including Seoul National University's Department of Aesthetics Seoul National University's Graduate School, Ewha University's Graduate School of
Public Administration as Visiting Professor and Yonsei University's Graduate School of Communication as Professor at Large and Korea National University of the Arts. Publications include: 'Marrying Culture and Commerce in Arts Patronage' (2017), 'Evolving Art Museum and its creative management' (2015), 'Jung Jae-Chul: New Silk Road Project' (2014), 'Curator's Laboratory' (2011), 'Public Art and Contemporary Aesthetics' (2010), 'Media Aesthetics' (2008). He was decorated Jade Culture Medallion by the President of Korean Republic in 2003 for his contribution to arts & culture.
Moderator, J.J. Shih (Curator and Art Critic)