I02 Wandering-Feather
Kinetic Sculpture (stainless steel, carbon fiber rod, motor), 140 x 248 x 717 cm, 2016
---
Presented by ESLITE GALLERY
A wanderer in a freewheeling wandering.
Taiwan is an island of exuberance. We often wander in its cities and nature, immersed in whatever Taiwan has to offer. Sometimes, we are locals, perceptually reading people and things with enthusiasm and a sense of enjoyment. Most of the time, we are wanderers, rationally viewing the sky and the earth with brimming creativity and a sense of inspiration.
Wanderer is an embodiment of the traveler as well as a state of mind of freedom and delight, everlasting and inexhaustible.
Continuing the style of "Swaying Freely," we have perceived the dynamic form from an angle of elegance and a sense of floating. The artwork has an exterior structured with sheer metal. The sculptural form of a living creature floats in mid-air; minimalistic, exquisite, and elaborate. Each time it moves, the delicate wavy movement seems to suggest a transitory breeze; and then, all goes back to stillness.
LuxuryLogico
Based on the concept of "hybrid," LuxuryLogico is created by four contemporary artists born in the 1980s: Chih-chien Chen, Kun-ying Lin, Keng-hau Chang, Geng-hwa Chang, known by their lighthearted style that centers on the idea of "DELIGHTFUL WEIRD-LAND." Inspired by natural environment, tackling thoughts and ideas that filled the spectacles of contemporary society, integrating modern technology and cultivation of humanities, representing their ideas via "music," "visuality," "installation," and "text," their works of fantasies manifest in various forms and genres, including drama, movies, dance, architecture, pop music and economic behavior. Given force by the unceasing integration, LuxuryLogico comes into being.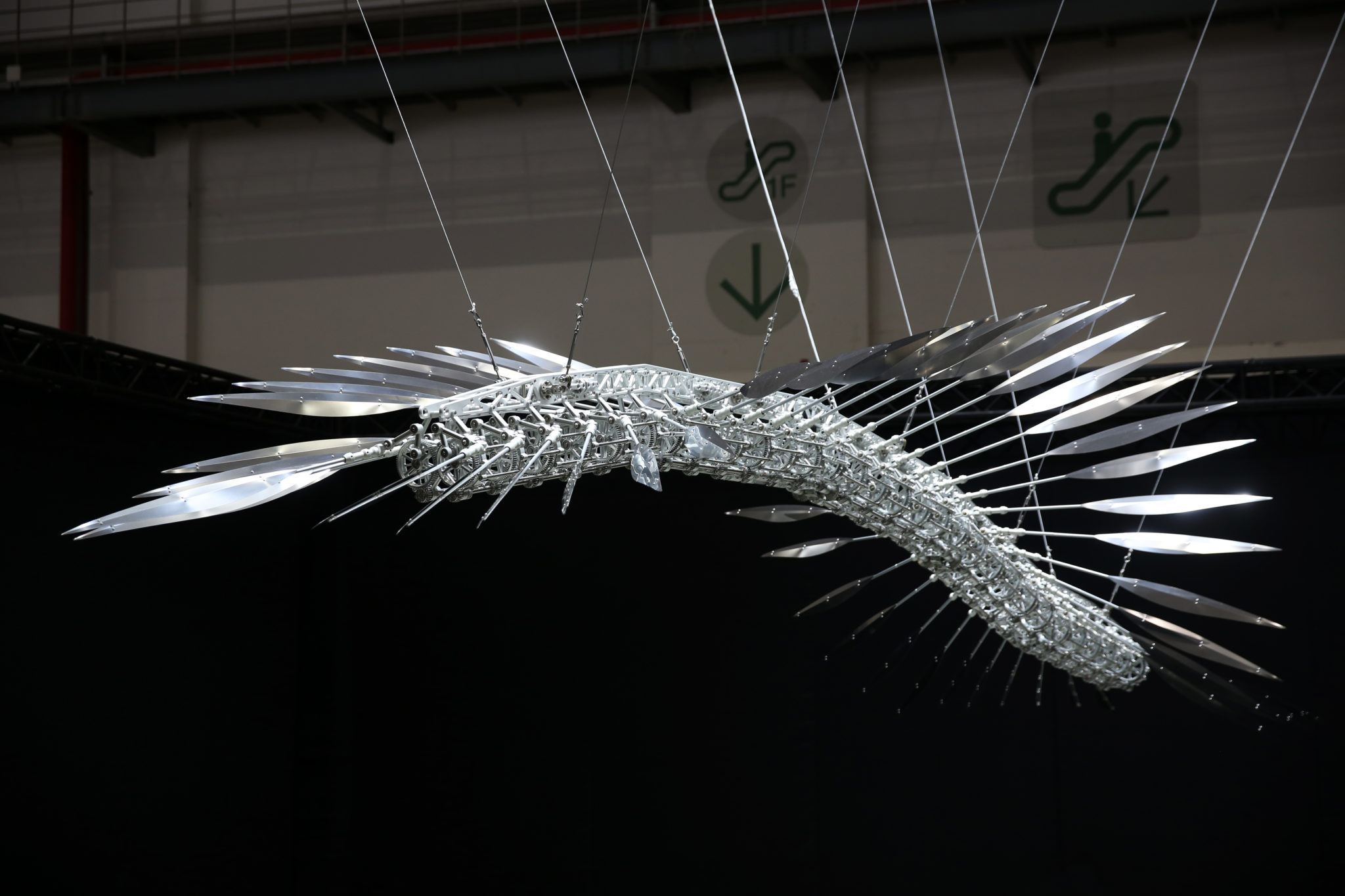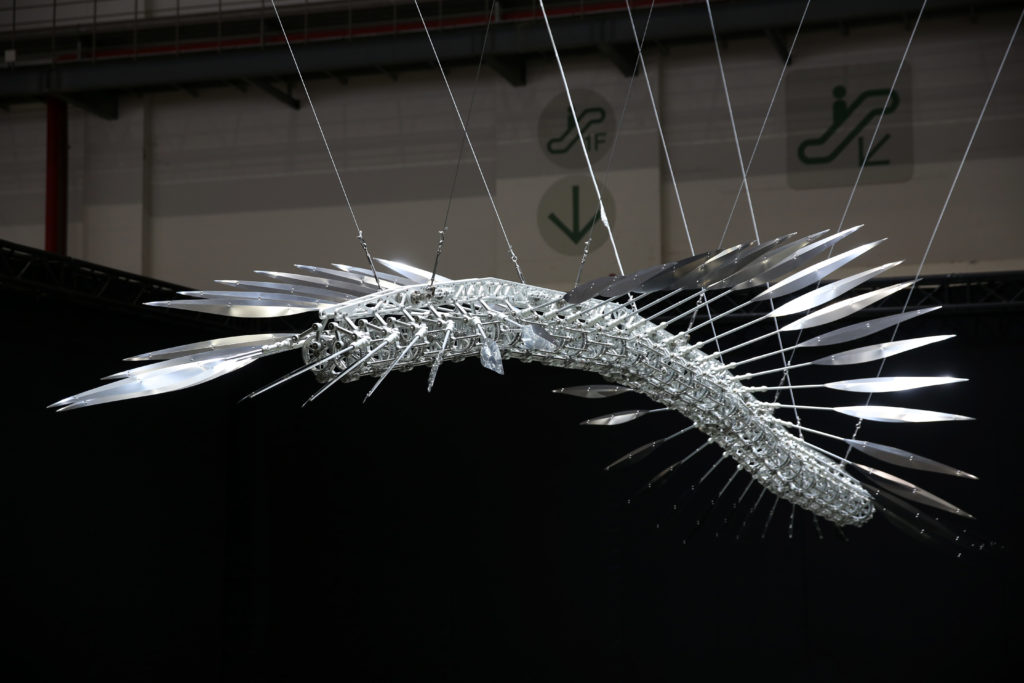 Photo Courtesy of ESLITE GALLERY
Wandering-Feather
Kinetic Sculpture (stainless steel, carbon fiber rod, motor)
140 x 248 x 717 cm
2016