I08 Law of the Journey (Prototype A) / Odyssey​
Reinforced PVC, 380 x 1640 x 560 cm, 2016 / Wallpaper, approximately 171 sqm, 2015
---
Presented by CHAMBERS FINE ART
In the public space at Taipei Dangdai, Taiwanese collectors will have an opportunity to view a major installation by Ai Weiwei. The rectangular space covered with Odyssey wallpaper (2015) provides an unforgettable background to Law of the Journey, a prototype developed in 2016 for a larger installation exhibited at the National Gallery in Prague in 2017.
In Ai Weiwei's practice, wallpaper has become an important vehicle for the wide distribution of his artistic concepts rather than serving the decorative function that it has typically had since it was first used in the 1500s. In preparation for the documentary Human Flow (2017), Ai traveled extensively to refugee camps and contested zones interviewing hundreds of individuals. In Odyssey 2016 he gives a historical dimension to this contemporary tragedy by relating it to the journey undertaken by Odysseus, the hero of the Greek poet Homer's epic poem, the Odyssey. The six themes of the wallpaper – War, Ruins, Journey, Crossing the Sea, Refugee Camps, and Demonstrations – are visualized in imagery that combines references to early Greek and Egyptian art with images taken from the Internet and the artist's own experience.
Looming over the spectator is Law of the Journey, an inflatable boat filled with figures inspired by the boats used by refugees in dangerous sea journeys to reach Europe. As Ai observed such vessels arriving in Lesbos in 2016 he made several videos documenting their arrival as well as one, On the Boat, in which he stands alone in a partially submerged, drifting vessel, seemingly ruminating on the unimaginable experiences of so many thousands of refugees, many of whom do not survive. In Law of the Journey he envisions such journeys on a monumental scale, emphasizing the dangers faced by the desperate passengers by executing it in inflatable PVC, the same material as many of the improvised vessels. While Ai's films document the horrifying experiences of individual refugees, Law of the Journey translates these into a generalized indictment of the political forces that have occasioned this global disaster.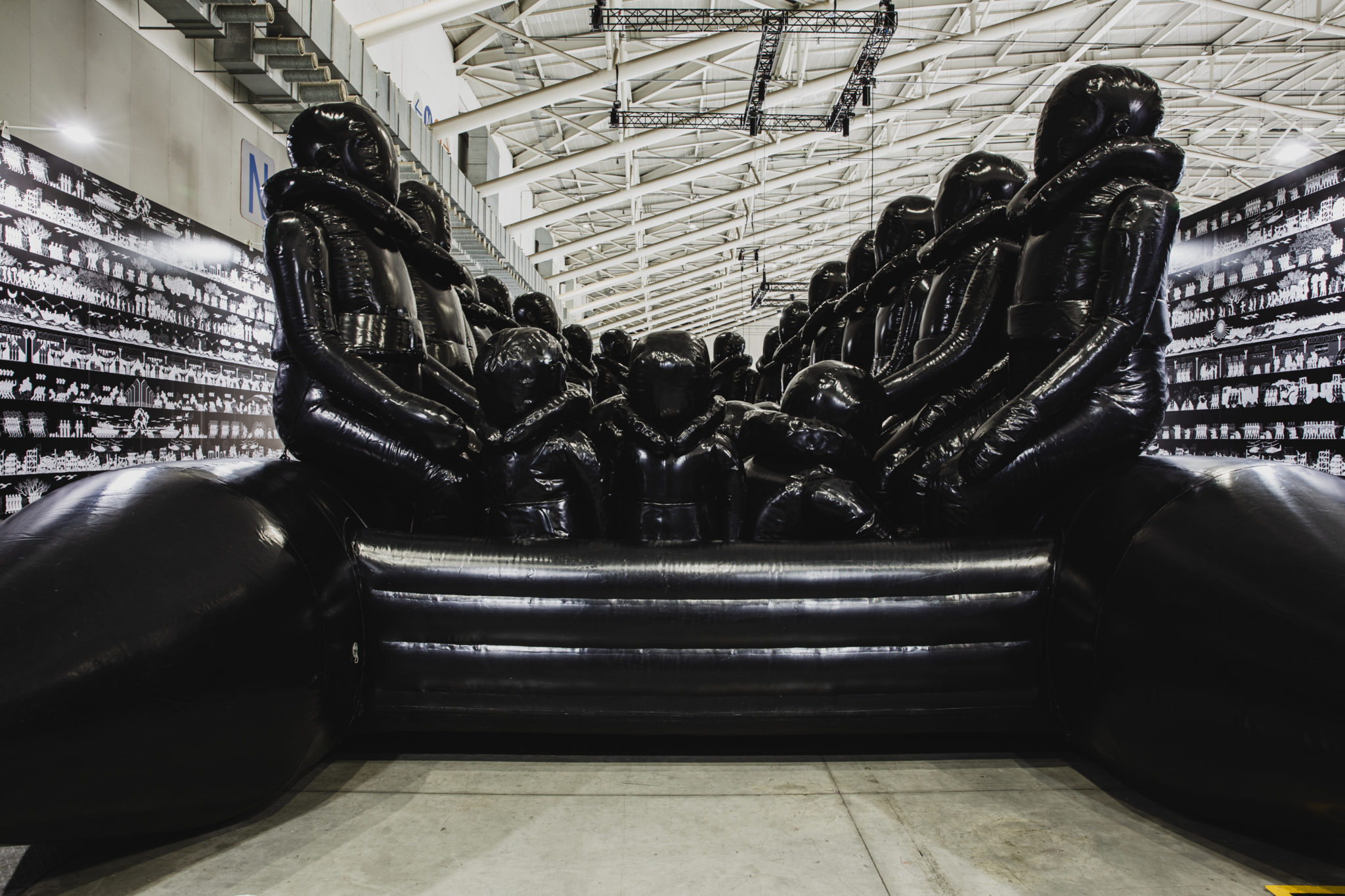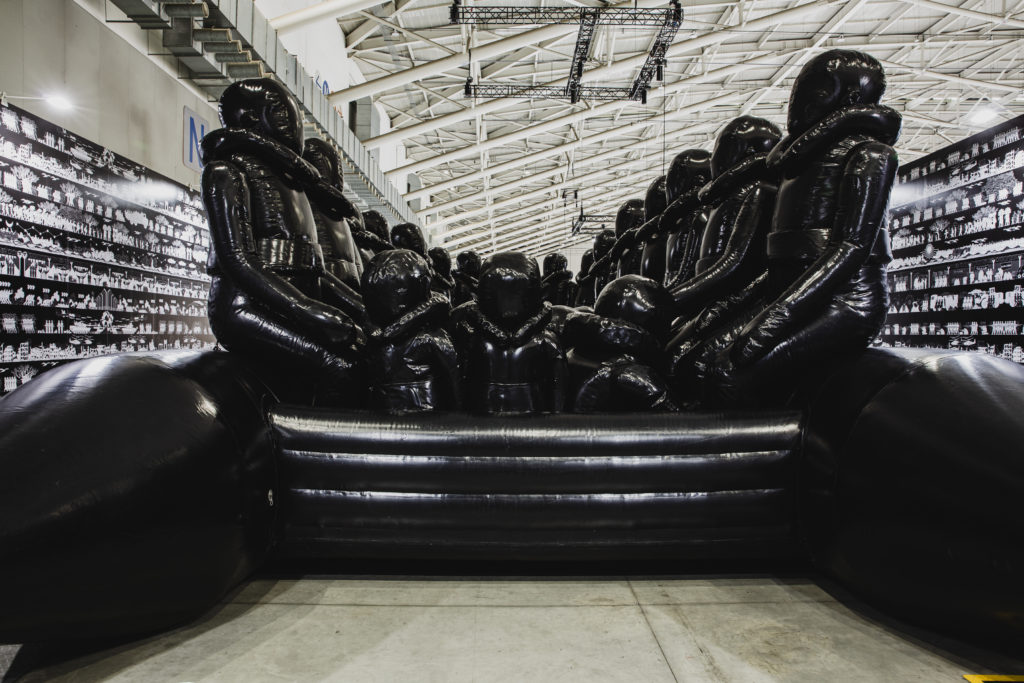 Photo Courtesy of CHAMBERS FINE ART
Above:
Law of the Journey
Reinforced PVC
380 x 1640 x 560 cm
2016
Below:
Odyssey
Wallpaper
approximately 171 sqm
2015