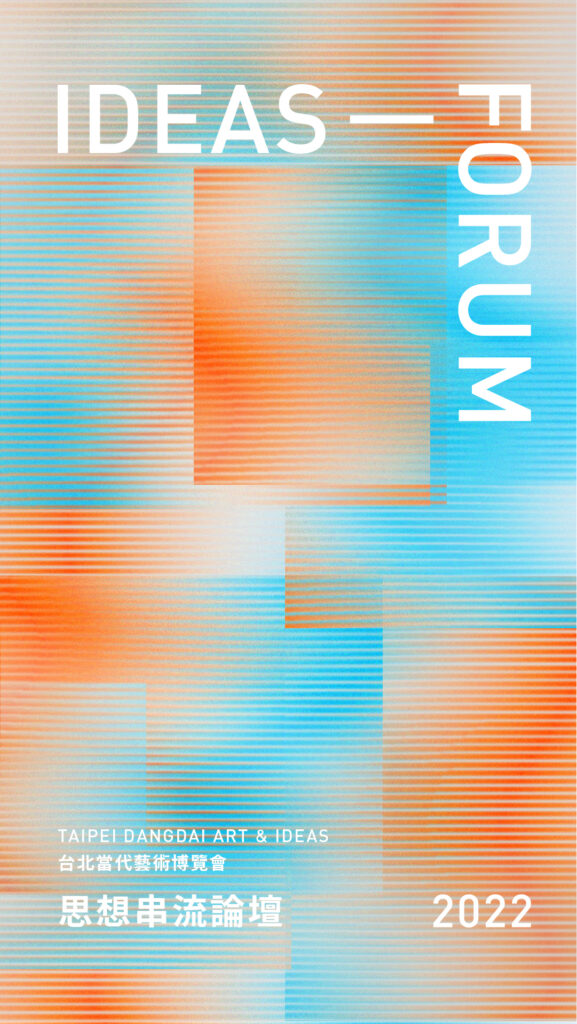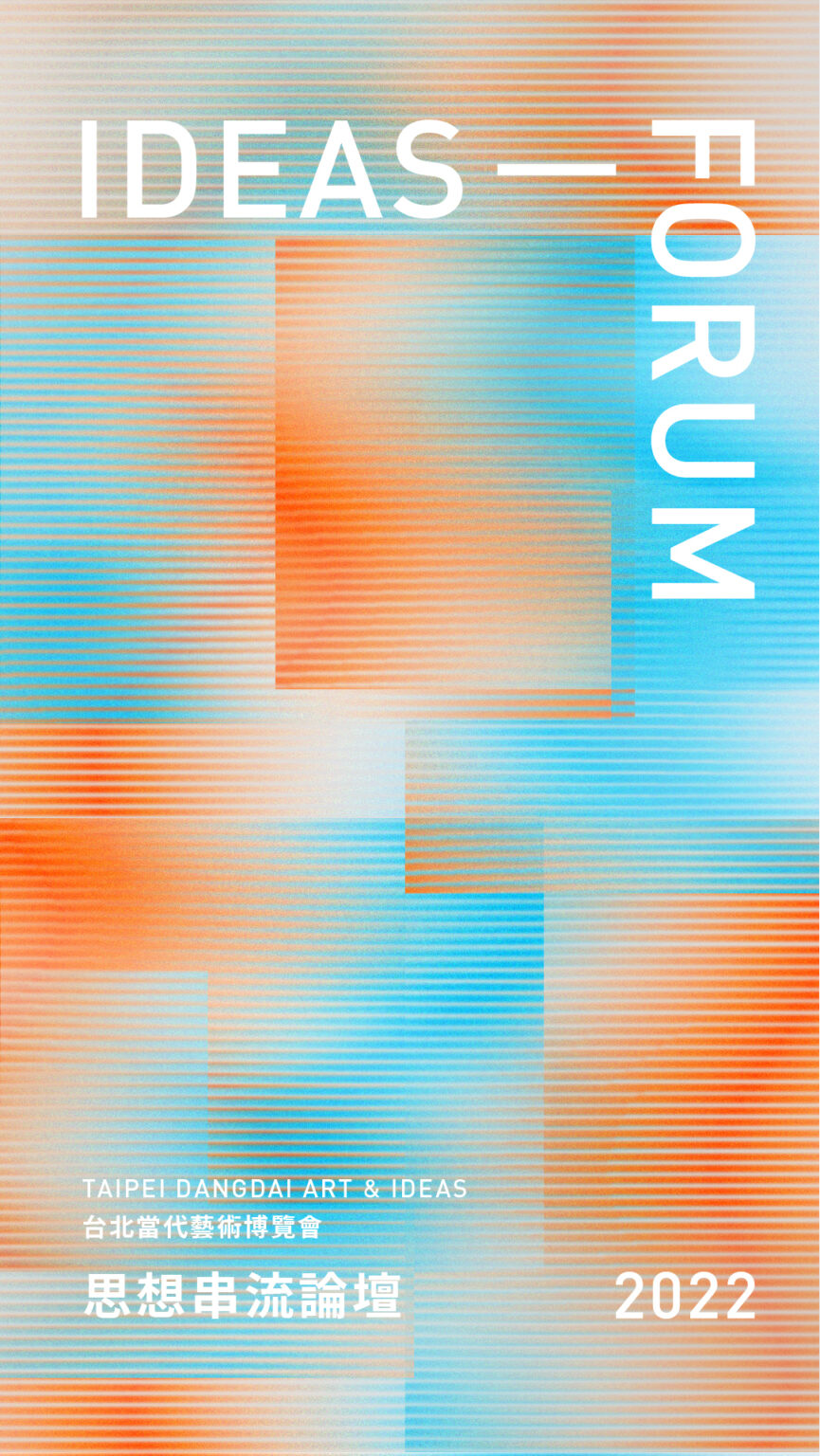 20 May 5 – 6 PM
Decoding Art Master Class
Venue: Ideas Forum
Date: 20 May
Time: 11:10-11:30AM
Chung Ching-Hsin (Founder of Da Xiang Art Space)

CHUNG Ching Hsin, who established " Da Xiang Art Space" in 2007, "Taiwan Art Collectors Club" in 2018 and " Great Asia Art Alliance Association" in 2021.
Rooted in a curatorial, critical, and creative foundation that is rich and multifaceted, Da Xiang Art Space maintains its strong, scholastically-based foothold in the fine art marketplace. With the management of abstract art as its banner, the gallery upholds the ideals of a non-profit as it combs through the history of art through curatorship, scholarship, and publication.
In addition to regular holding exhibitions of representative artists, Da Xiang Art Space also organizes academic seminars, as well as publishes books and periodicals related to fine art. External curators are regularly invited to assist in organizing thematic exhibitions in-house or at other museums. Collaborations with internationally renowned museums are promoted by actively participating in international art fairs, by forming strategic transnational alliances, and by continued participation in international biennial exhibitions. Through the sustainable operation of the gallery, Da Xiang Art Space is committed to become an aesthetic leader across eras and regions, also aims to promote gallery representative artists to enter the title page of art history as the mission.
Da Xiang Art Space operates with the philosophy of "Academic first, Market After", this concept was also implemented at ART TAIPEI International Art Fair hosted by Taiwan Art Gallery Association (TAGA), during the tenure of TAGA's Chairperson.
As one of the only two female chairperson of Taiwan Art Gallery Association (TAGA) since its establishment, Ms. CHUNG Ching-Hsin is also the first re-elected chairperson in the history of TAGA. During her tenure, she has launched several successful initiatives which include the establishment of the Taiwan Art Collectors' Association; a proposal to strive toward a mutually beneficial integrated chain in Taiwan's arts ecology – from production to policy to education to collection; efforts to consolidate international resources, fortify the gallery structure and improve the fitness of the overall arts industry; the publication of the three-volume "A Historical Chronology of Taiwan's Gallery Industry" and the year 2021 publication of "From Artistic Coordinates to Interstellar Coordinates – From the Gallery Owner to the chairperson of Taiwan Art Gallery Association's Vision and Practicality" as well as the promotion ideals created for the arts in Greater Asian Region.
Liú Yung-Jen (Artist, Curator)

Liú Yung-Jen was born in Chishang Township, Taitung County, Taiwan, and graduated from the Department of Fine Arts at Chinese Culture University in 1983. He later travelled to Italy, where he spent eight years broadening his horizons as an artist, researcher and correspondent, eventually graduating from the Brera Academy in Milan in 1995. He was a part-time assistant professor at the Department of Fine Arts, Taiwan University of Arts, a curator at the Taipei Fine Arts Museum, and a contributing writer for Artist Magazine in Italy.
While he has been a professional artist who dedicated himself to his own artwork and ideas, which are worthy of closer inspection; at the same time, he is well known in the art world for his work as a curator at the Taipei Fine Arts Museum, and in recent years he has been noted for his independent curatorial and art critic work. Liú has developed a career as both a professional artist and curator. Born under the star sign of Gemini, he has proceeded on a dual-track and produced substantial results.
In addition to using oil paint, Liú affixes beeswax and lead foil to his paintings in order to produce color and luster that are both translucent and mild, and to give his work its distinct spirituality. Liú often uses arcs to meticulously weave together time and space in a way that creates both lighthearted and profound feelings. Starlight is interspersed among the arcs, peeking out here and there, to suggest the power of physical space.
Significant publications on art research: "Public Art in Milan, "Lo Stile Del Mobile Italiano, "Artists' Astonishing Viewfinder, "Lucio Fontana ─ Concetto Spaziale", "Taiwan Modern Art Series ─ Abstract Composition Paintings", "The Locus of Breathing ─ Between Art and Curating", "Lonesome, Rhythms, Ho Kan", "Minimal, Infinite, LEE Tsai-chien", "Microscopic, Reflective, C. J. Yao", "Journey, Humour, Hsia Yan".
His curatorial and critical writings have been influential in the Chinese art scene, including "Depictions in Line and Form", "Mind ‧ Space – Exploring the Possibilities", "Open
Flexibility: Innovative Contemporary Ink Art", "Signifying Infinity: The Power of Contemporary Symbols", "From Heroic Expression to Resplendent Color: Walasse Ting Retrospective Exhibition", "Aria of Life: The Art of Liu Keng-I", "Chen Shu-Ming: Exploring Visual Language", "Exploring the Wasteland – The Eight Highwaymen of the East", "Formless Form: Taiwanese Abstract Art", "Effortless Effort: Creative Practice and Breakthroughs", "Hsin-yueh Lin: Enchanting Taiwan", "Telling Details: Photorealism in Taiwan", "The Wondrous All: Leading Edge of Eastern Thought", "Effusive Vitality: CHUANG CHE Retrospective Exhibition", "Boundless Visions: New Acquisitions from the Permanent Collection", "Reverberations ‧ HO KAN", "Nature and Nurture", "KAO TSANG-HSING Retrospective Exhibition: Welding Poetry", "Power, Hunting and Resilience", "Lin Sha: The Poetry of a Creative Life and Temporal Changes", "HSIA YAN: Journey to Art", and "Calling Forth Devotion: Art Chishang Artist Residency Exhibition".
Personal website: https://liuyungjenart.com
Moderator, Lin Ying-Hsuan (Editor, Verse)